The 2017 Warren Central Boys Tennis season got underway last week with a home match vs Decatur Central. The Warriors got off to a great start with a 5-0 win. The team has worked hard throughout the summer and early season practices to improve on last year's record.
#1 Varsity singles player, Senior Taylor Thoman has been working non-stop since the end of the last season. He got his year off on the right track tonight with a 6-0, 6-0 win. Seniors Michael Johnson and Sam Woodbury worked together and were very efficient in their 6-0, 6-2 win at #1 doubles. This is their second full year together and are hoping this helps to make them even more successful. Drew Baker started off his year the right way at #2 singles with a 6-0, 6-1 win. Drew is looking to improve on his very successful freshman year in which he finished at 9-6. Freshman Joseph Proctor showed no fear in his first ever high school match at #3 singles. He won 6-0, 6-0. The #2 doubles team of sophomore Cortland Jackson and freshman Clay Rexroad won 6-1, 6-0 behind some good teamwork and dominate net play from Jackson.
The JV also won vs Decatur Central 5-1. Winners were Drew Matchett, Logan Moore, Will Matchett and Bobby Roe.
Read more →
The Warren Central Athletic Department has released the 2016-2017 Athletics Video Yearbook. With this release, the Warrior Nation will now be able to relive some of the greatest and most historical sports moments of the 2016-2017 school year. This video is dedicated to the class of 2017. #BeGreat
https://www.youtube.com/watch?v=dxa89YZrZTw&index=1&list=PLptKIQgsKKJY4uiFkWj_X46dhWPXJco_N
Read more →
Congratulations to Warren Central standout student athlete Tristen Tonte. Tonte has been selected as the 2017 Marion County Male Athlete of the Year. Tonte becomes the seventh Warren Central Warrior to be selected as Marion County Athlete of the Year and joins Bob Anderson (1954), Gunars Janelsins (1964), Terry Woodburn (1969), Jeff George (1985), Justin Beriault (2000) and Kris Harley (2011).
In two years at Warren Central, Tonte was a 2-time IHSAA State Runner-Up in Wrestling and All State for three consecutive years. In football, as a senior, Tonte scored 31 TD's and rushed for over 1,100 yards. Tonte was named All-MIC, All Marion County, All State and selected to the North vs South All Star Football Game. Last week, Tonte was named the 2017 Warren Central Male Athelte of the Year. This fall, Tonte will play football for Marian University. Again, congrats to Warren Central graduate Tristen Tonte! #BeGreat
http://www.indystar.com/story/sports/high-school/2017/06/14/marion-county-athletic-association-names-city-and-county-athletes-year/396021001/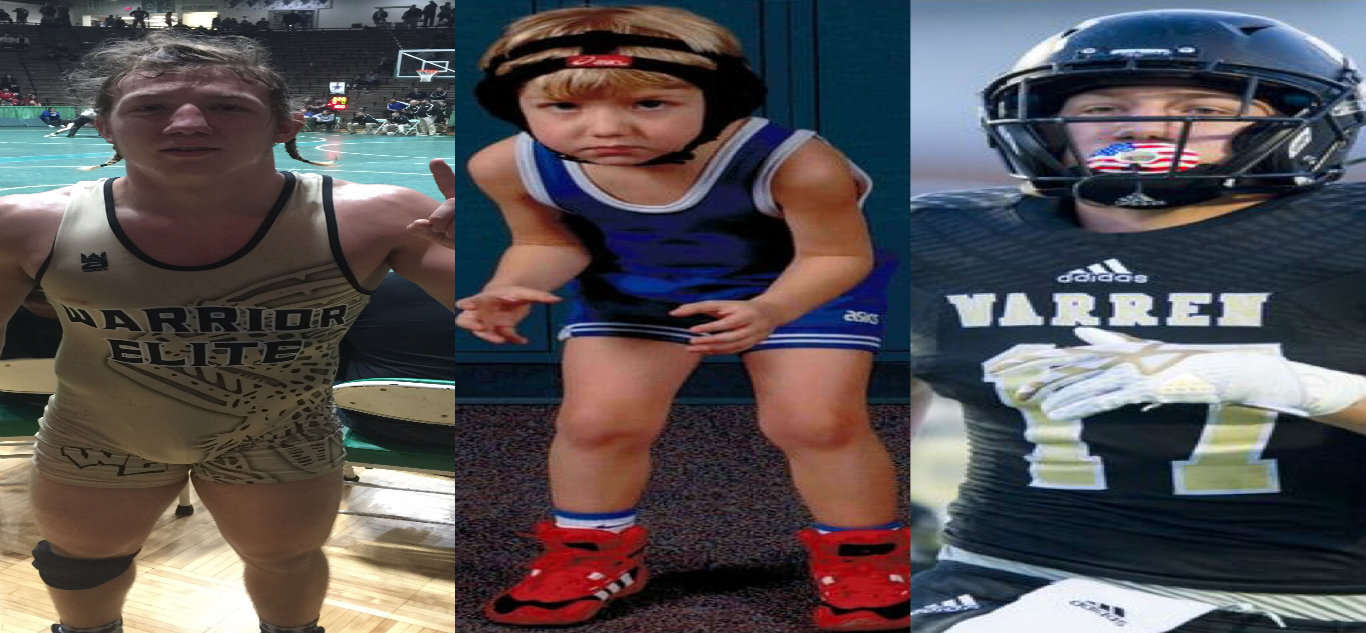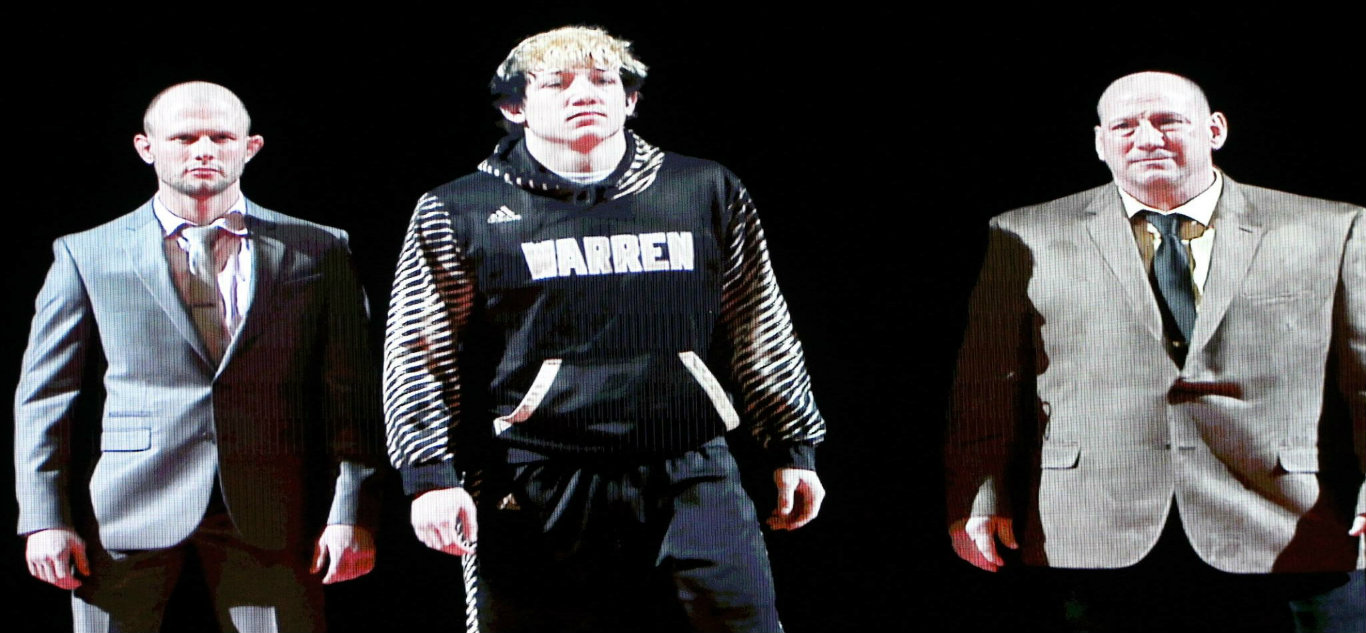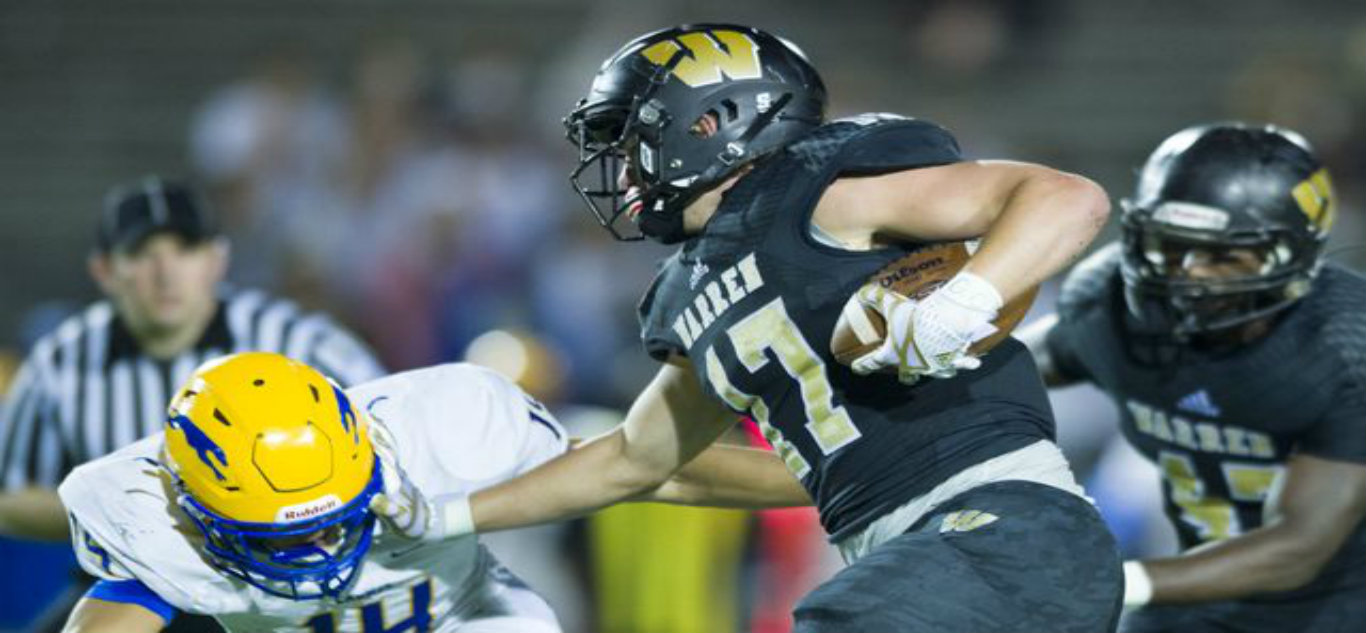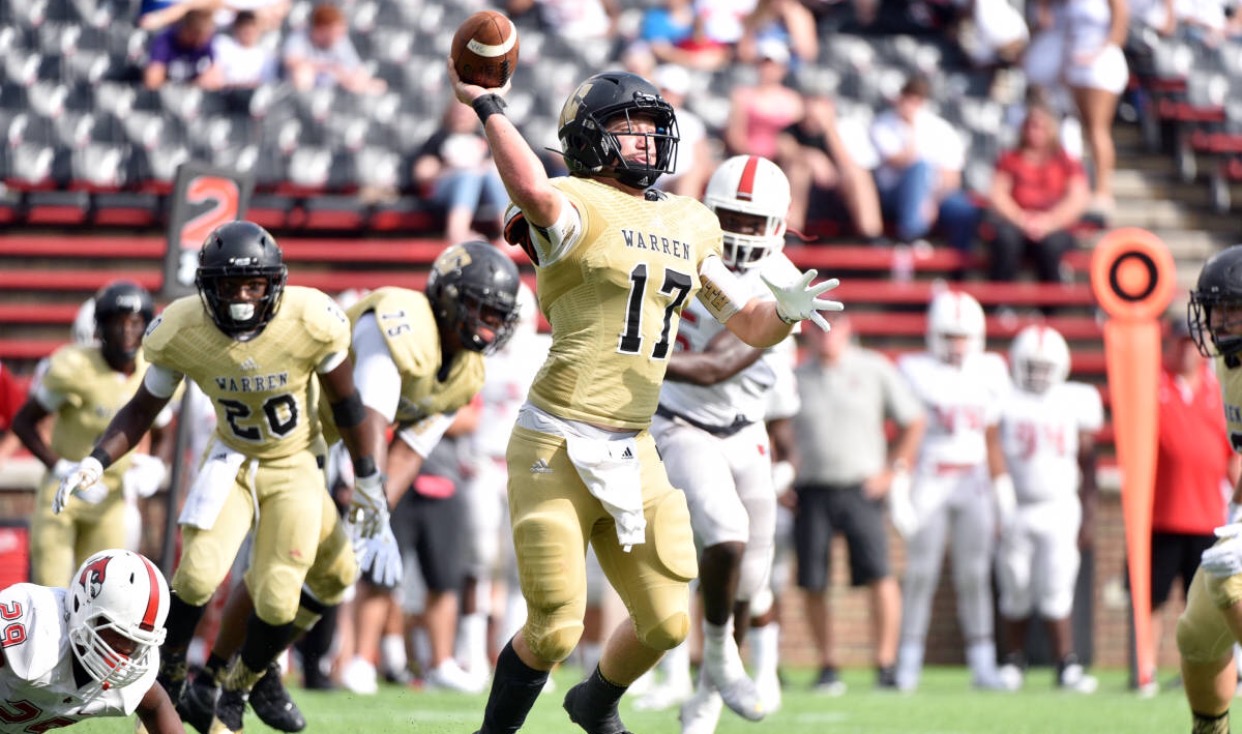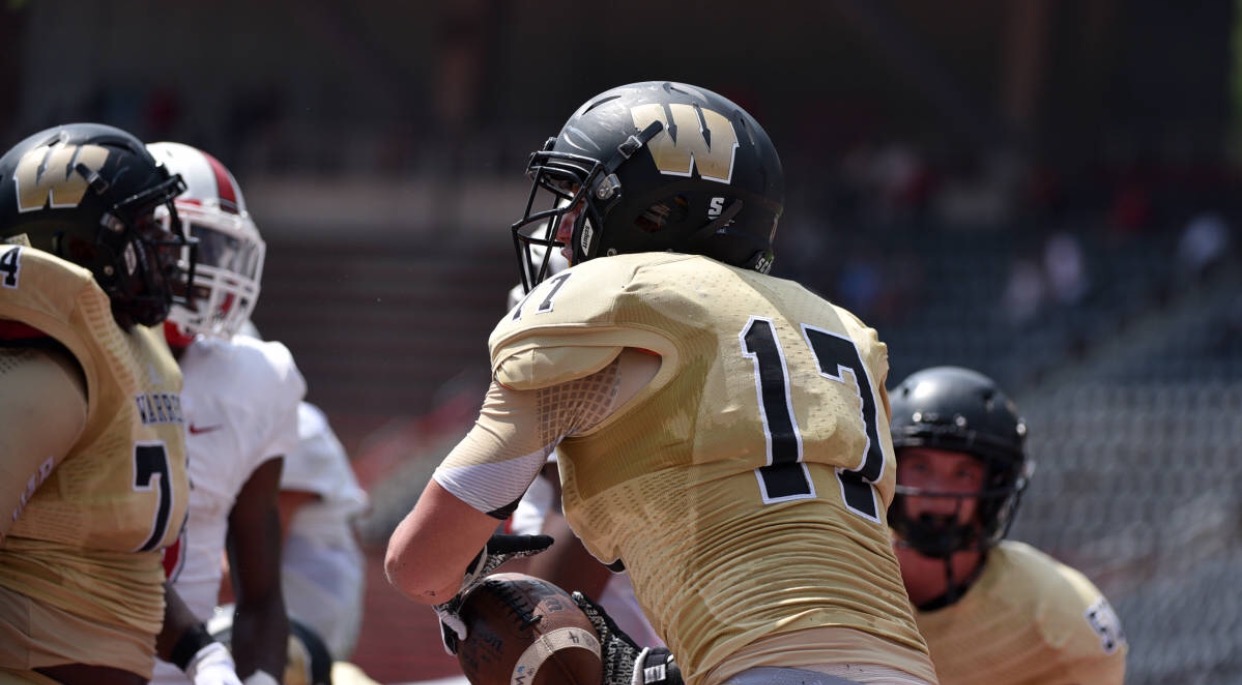 Read more →
Congrats to Warren Central graduates Kayland Jackson and Tristen Tonte. Jackson and Tonte have been selected as the 2017 Warren Central Athletes of the Year. Last year's winners consisted of: Bryeana Byrdsong (Girls Track), Trent Pruitt (Wrestling) and Jackson Sandala (Boys Swim).
Last Saturday, June 3, Kayland Jackson became the first Lady Warrior to win back to back IHSAA Girls Track State Titles since Logan Hayes in (2009-2010). Jackson completed her second consecutive undefeated season in the 100m Hurdles and holds the school record. Jackson's consistency helped restore Warren Central Girls Track into a state power by helping the Lady Warriors place IHSAA State Runner-Up (2015) and IHSAA State Champions in (2016 & 2017). In addition to her track prowess, Jackson was selected to the All MIC and Marion County teams in volleyball. Jackson will leave Warren as one of the most decorated overall athletes in school history and will attend Western Kentucky, this fall, to play volleyball.
In two years, Tristen Tonte became one of the best overall athletes in a very talented Warren Central senior class of 2017. Tonte is 3-time IHSAA State Runner-Up in Wrestling and helped lead the Warriors to the IHSAA State Championship in (2016). Tonte led the wrestling team in scoring the past two years. Last fall, Tonte posted a dominate senior season for the Warren Central Football team. As starting running back, Tonte rushed for over 1,000 yards and scored over 30 touchdowns. Also, Tonte was a very effective back up QB. Tonte earned All MIC, All Marion County and All State honors in 2016. In addition, Tonte was selected to play in this summers North vs South All Star Football Game. Tonte will attend Marian University this fall and play football.
Again, congrats to Kayland Jackson and Tristen Tonte for being selected Athletes of the Year by the Warren Central Athletic Department!!
Read more →
Heading to the final event of the 2017 IHSAA Girls Track State Finals, favorite and defending state champion Warren Central was down by one point to the Hamilton Southeastern Lady Royals. Enter the 4x400 Relay Team of Dejah Johnson, Tiler Tyler, K'ja Talley and Mikeisha Covington. At stake? The 44th IHSAA State Championship, an opportunity to win back to back state titles and the 5th in program history. Also, a large contention of Warrior fans in attendance all decked out in white. Is that enough pressure to place on the shoulders of two seniors, a sophomore and freshman? Fortunately, Coach Le'gretta Smith's Lady Warriors have been preparing for this moment since last September and were ready for the moment of their lives. Not only did the Lady Warriors win the 4x400m Relay (3:48.55) for the second year in a row, but they successfully secured Warren Central's 5th IHSAA Girls Track State Championship in 11 years.
As she has for the last two years, senior Kayland Jackson got the Lady Warriors started by winning her second consecutive IHSAA State Title in the 100m Hurdles (14.00). Kayland Jackson has ended her Warren Central career as one of the most accomplished female athletes in school history with two IHSAA State Championships and one IHSAA State Runner Up. Jackson went undefeated in both her junior and senior seasons. Freshman K'ja Talley came up big for the Lady Warriors by placing (8th) in the 100m Hurdles and (3rd) in the 300m Hurdles. Teammate Kennedy Batts placed (5th) in the 300m Hurdles and helped WC regain the momentum. Sophomore standout sprinter, Mikeisha Covington, picked up 14 big points for the Lady Warriors in the 400m Run (4th place) and the 200m Dash (2nd place). After the 200m Dash, Covington's performance helped close the HSE lead from 37-42 to 45-46. Senior teammate, Dejah Johnson, picked up one point in the 400m Run by placing (9th). Finally, the 4x100m Relay team of Jackson, Talley, Prommeyse Hoosier, and Ashley Baker placed (4th) and earned six points.
The Warren Central Lady Warriors have now won back to back IHSAA State Championships for the second time in program history. The senior class of Jackson, Anderson, Destiny Johnson, Baker, Dejah Johnson, Hicks, Waites and Tyler have all left a championship legacy at Warren Central. Most importantly, Coach Smith and the senior class proved on the evening of Saturday, June 3, that Warren Central Girls Track is still the best program in the state of Indiana!! #YouAreGreat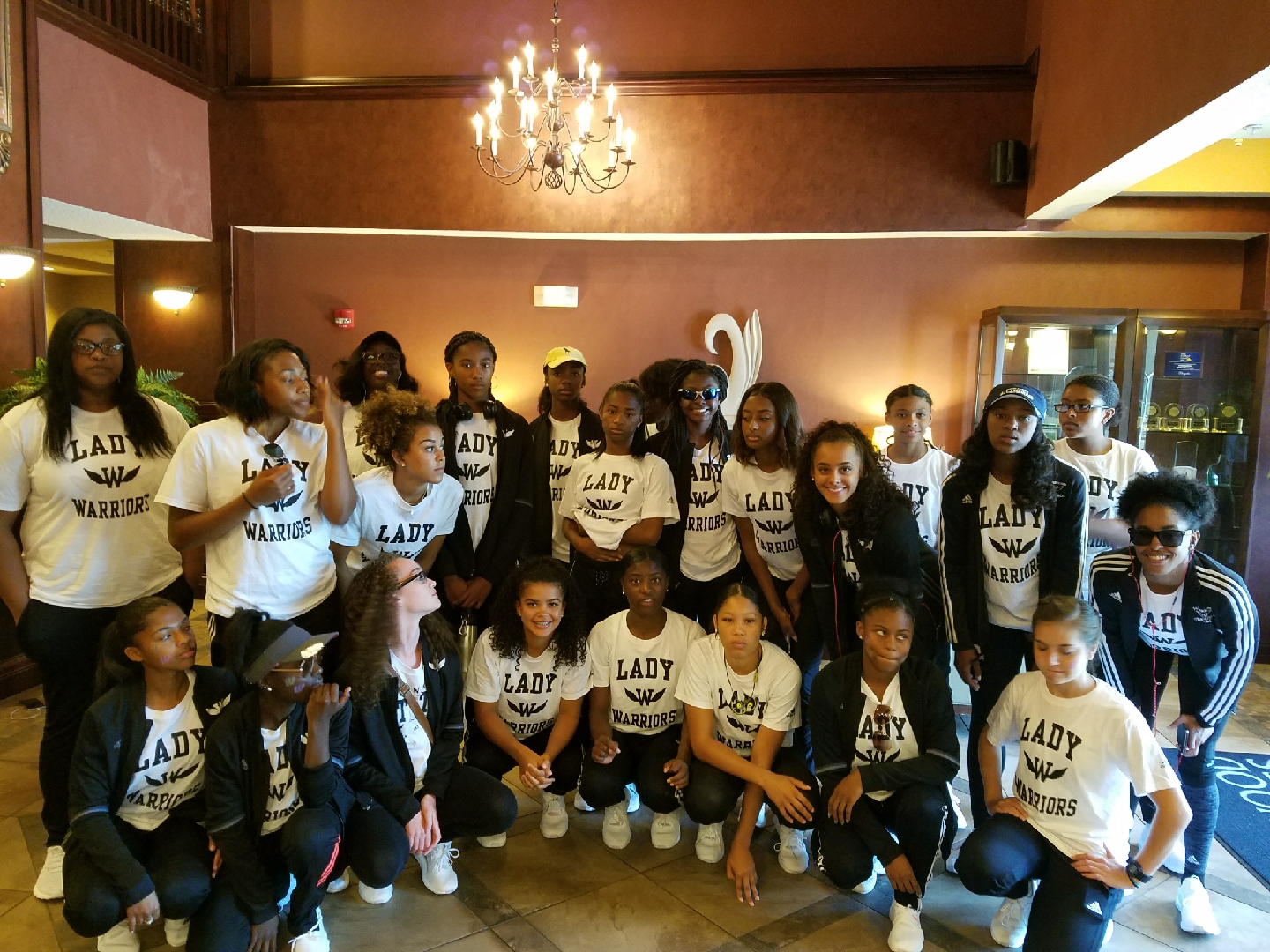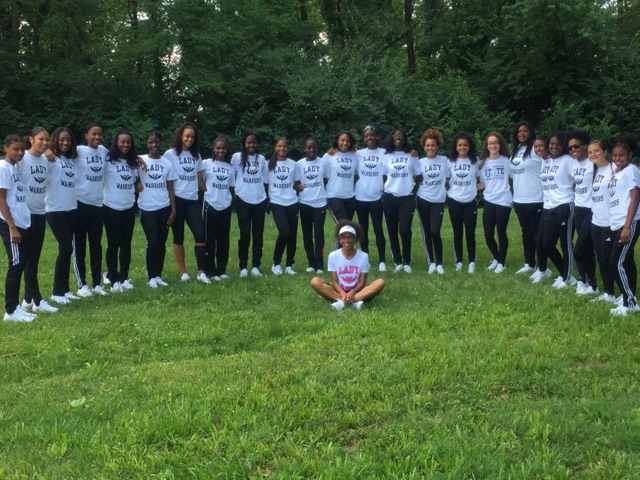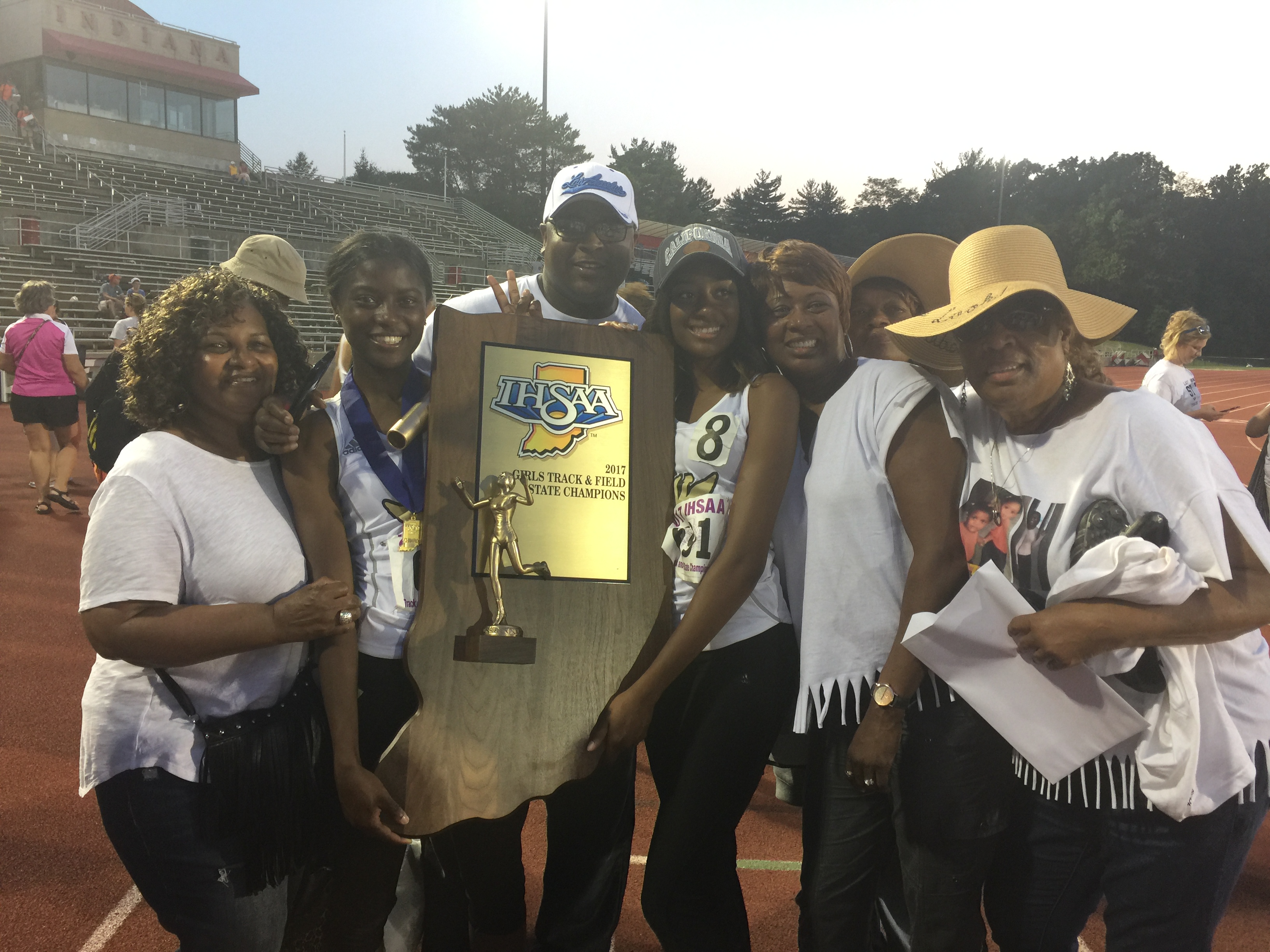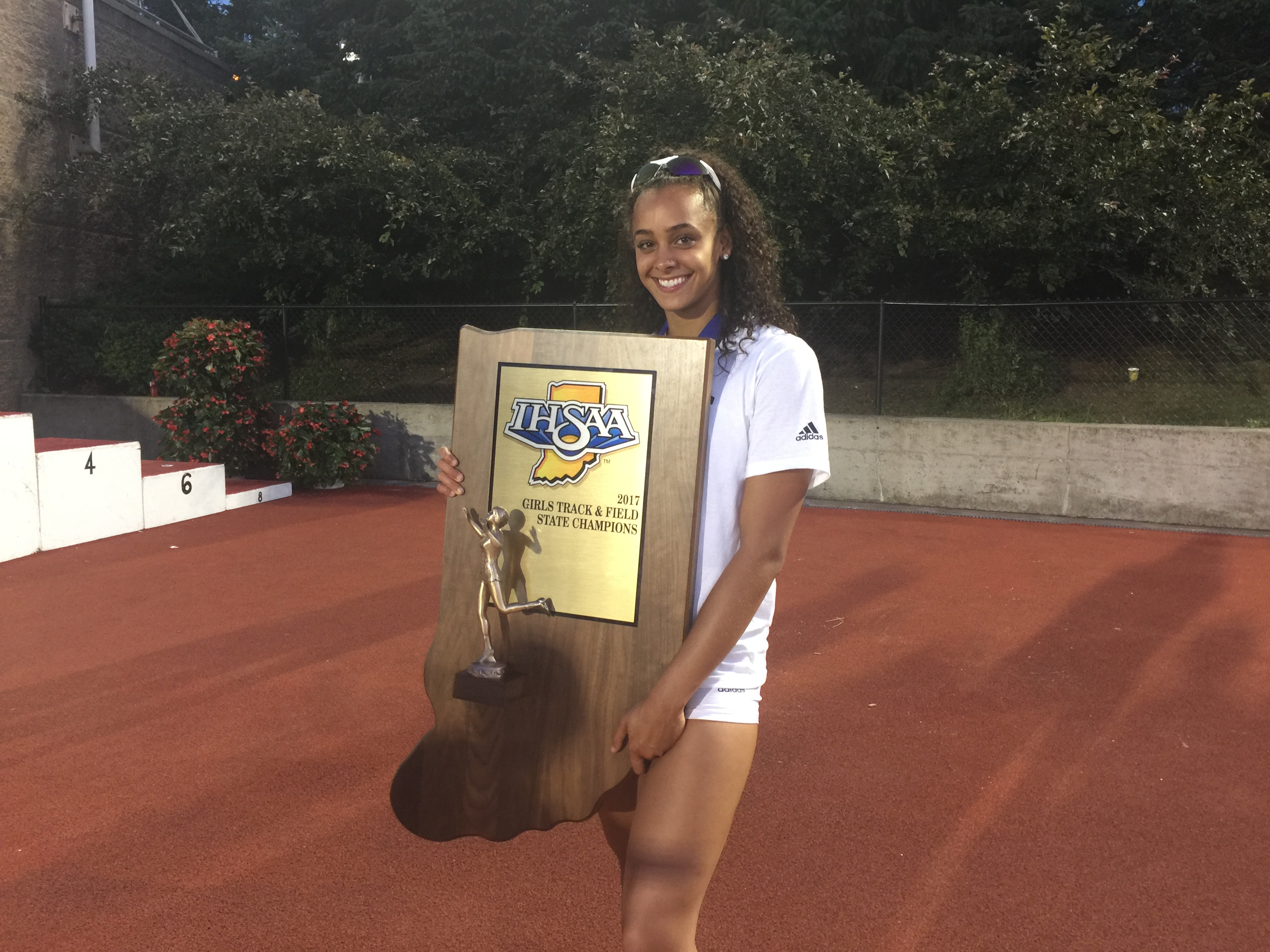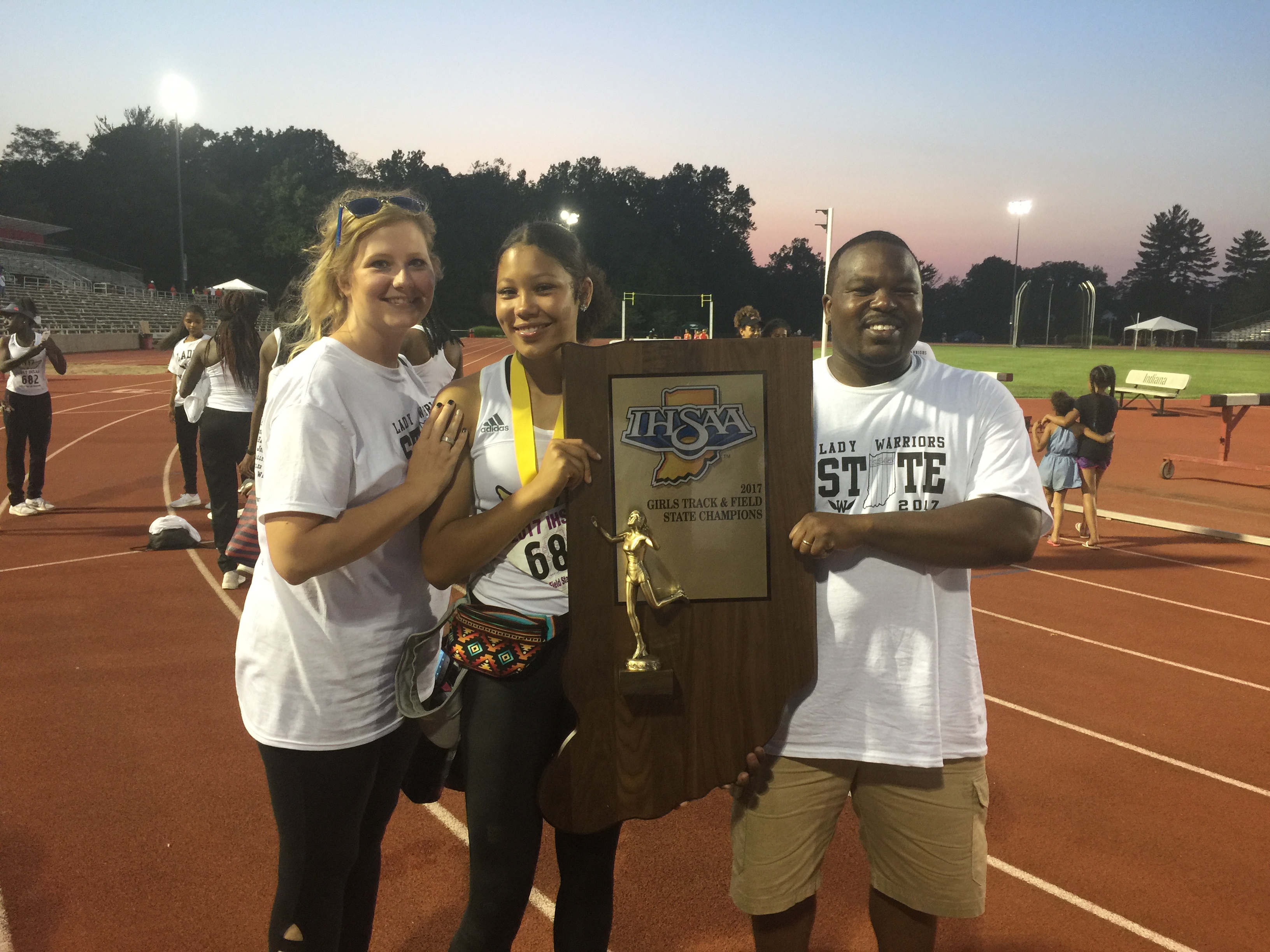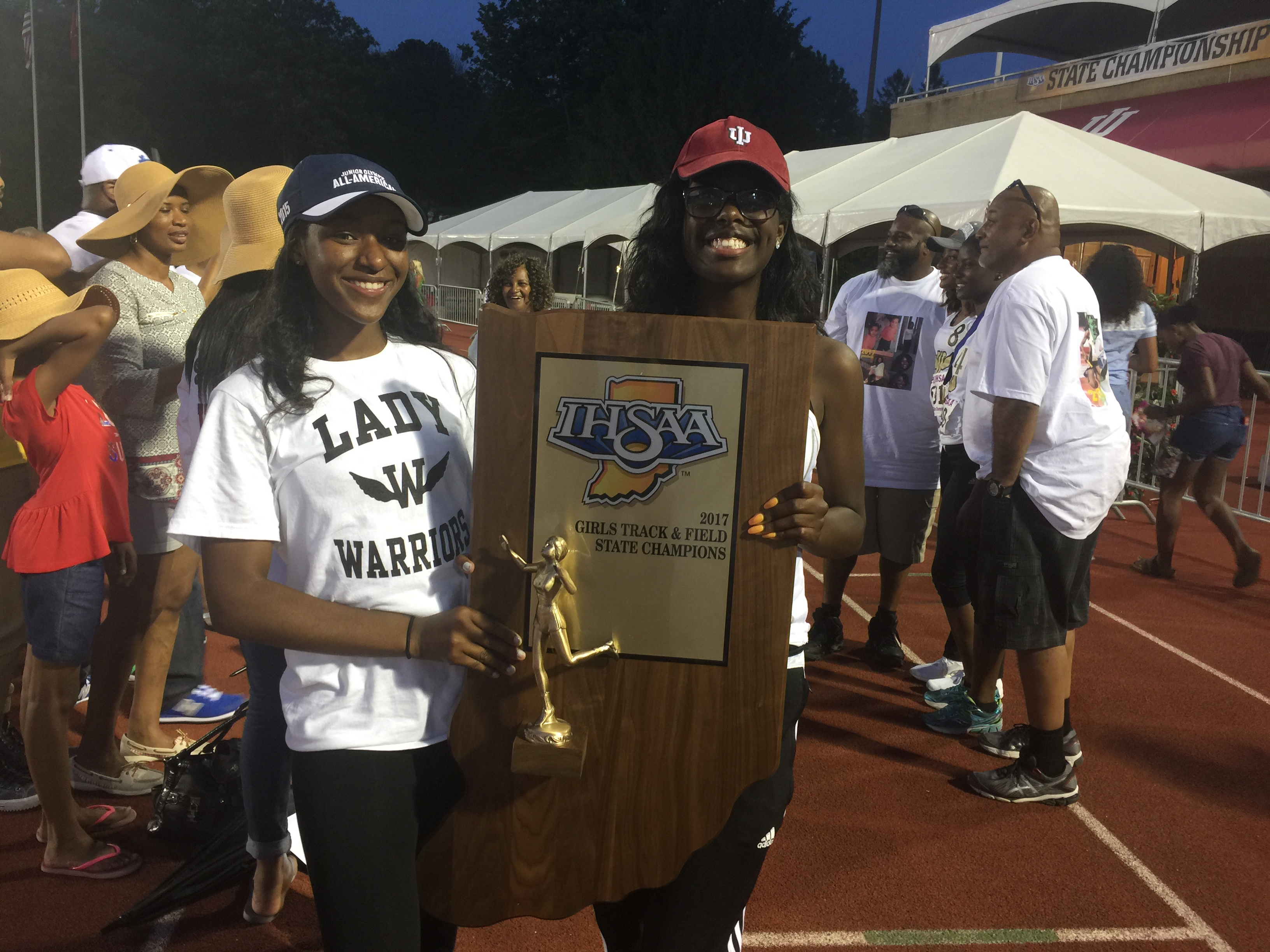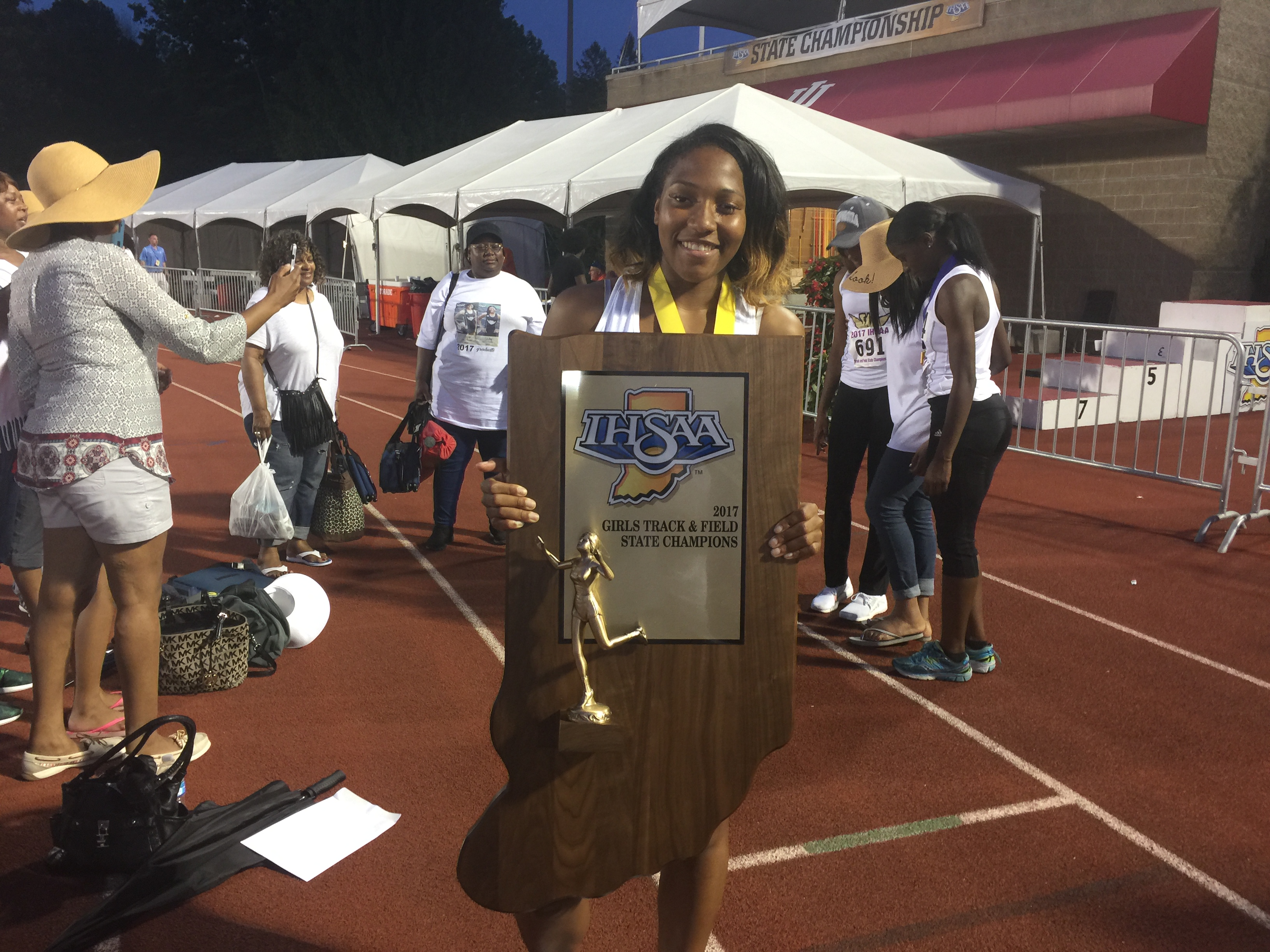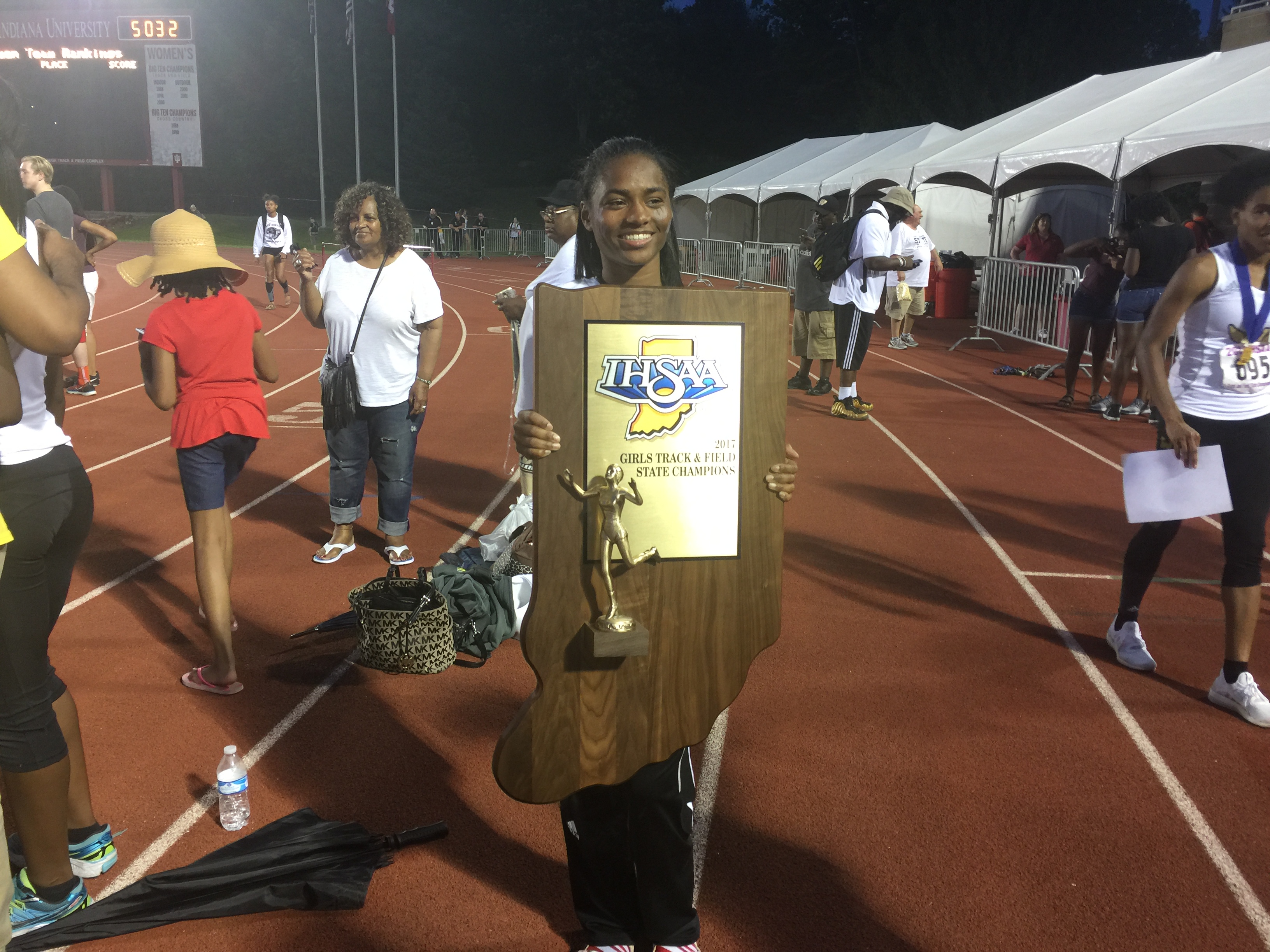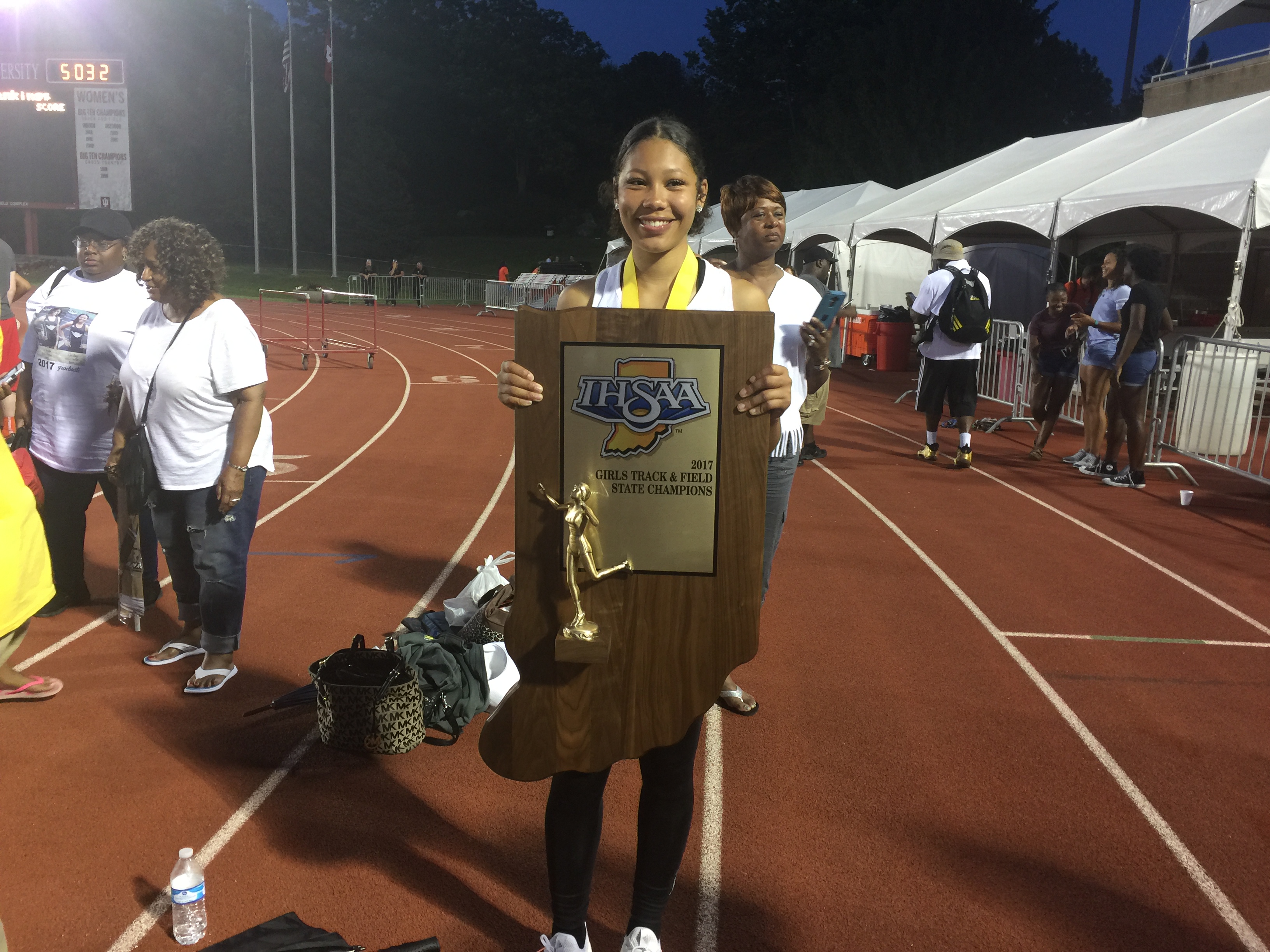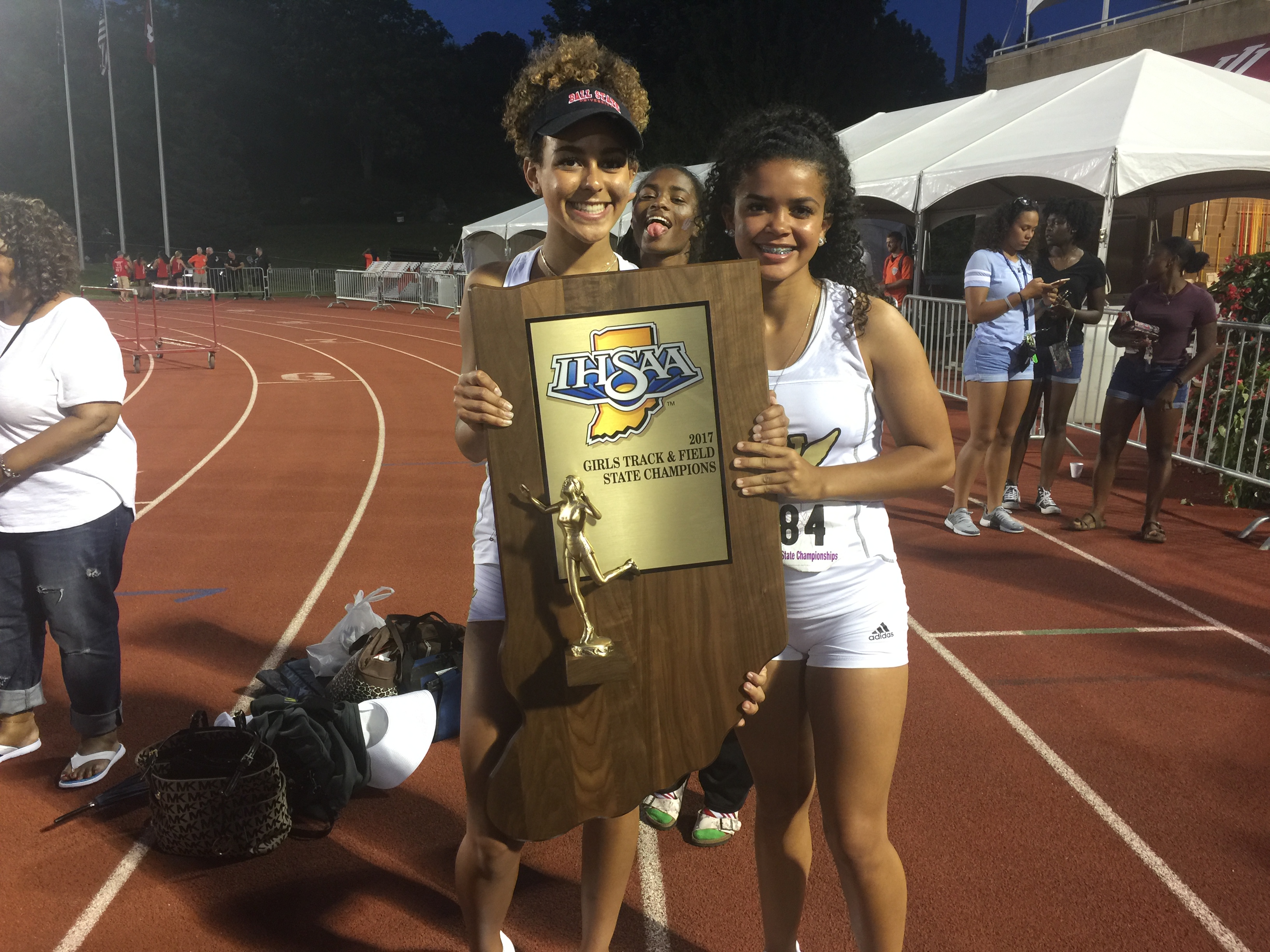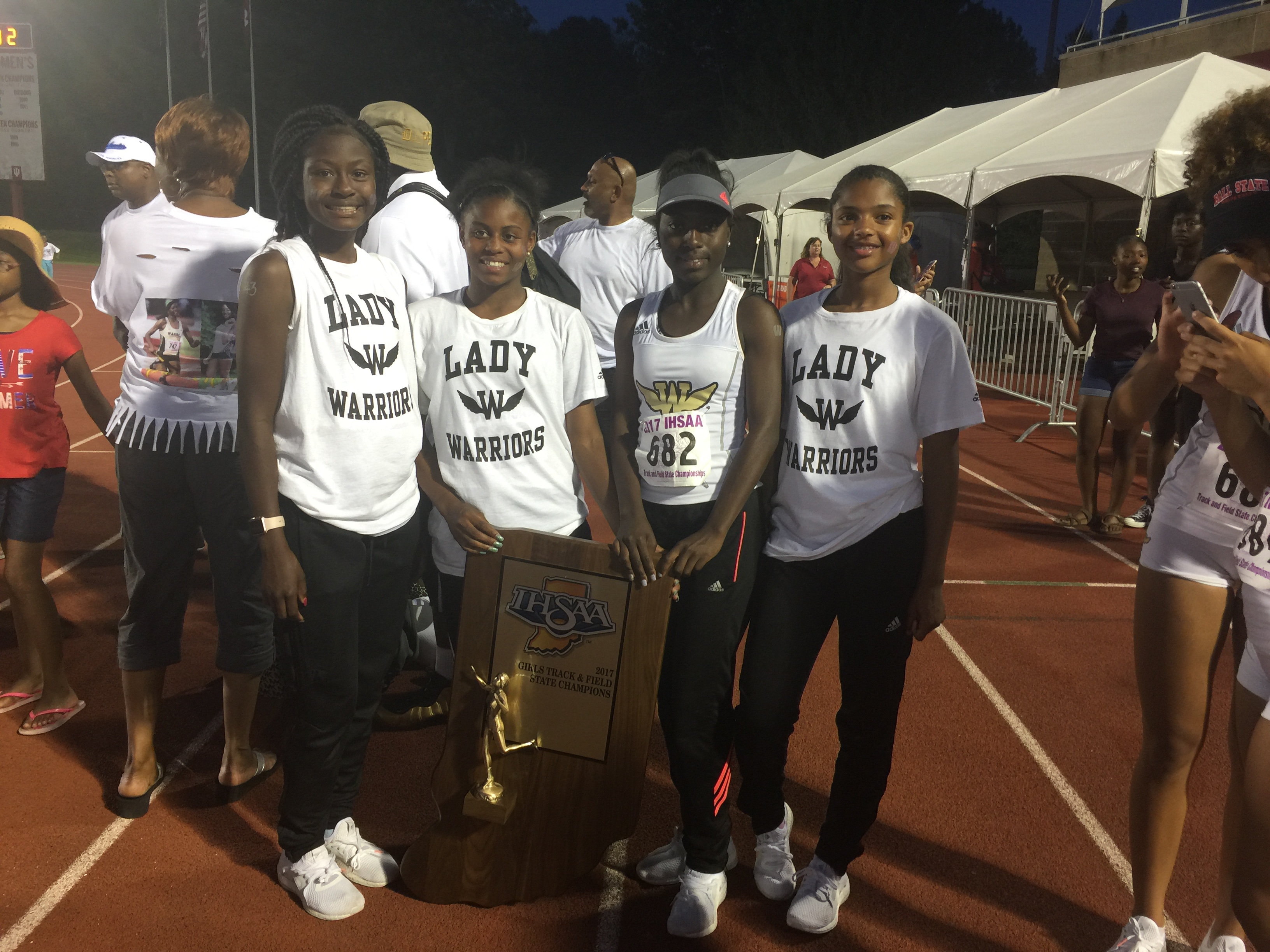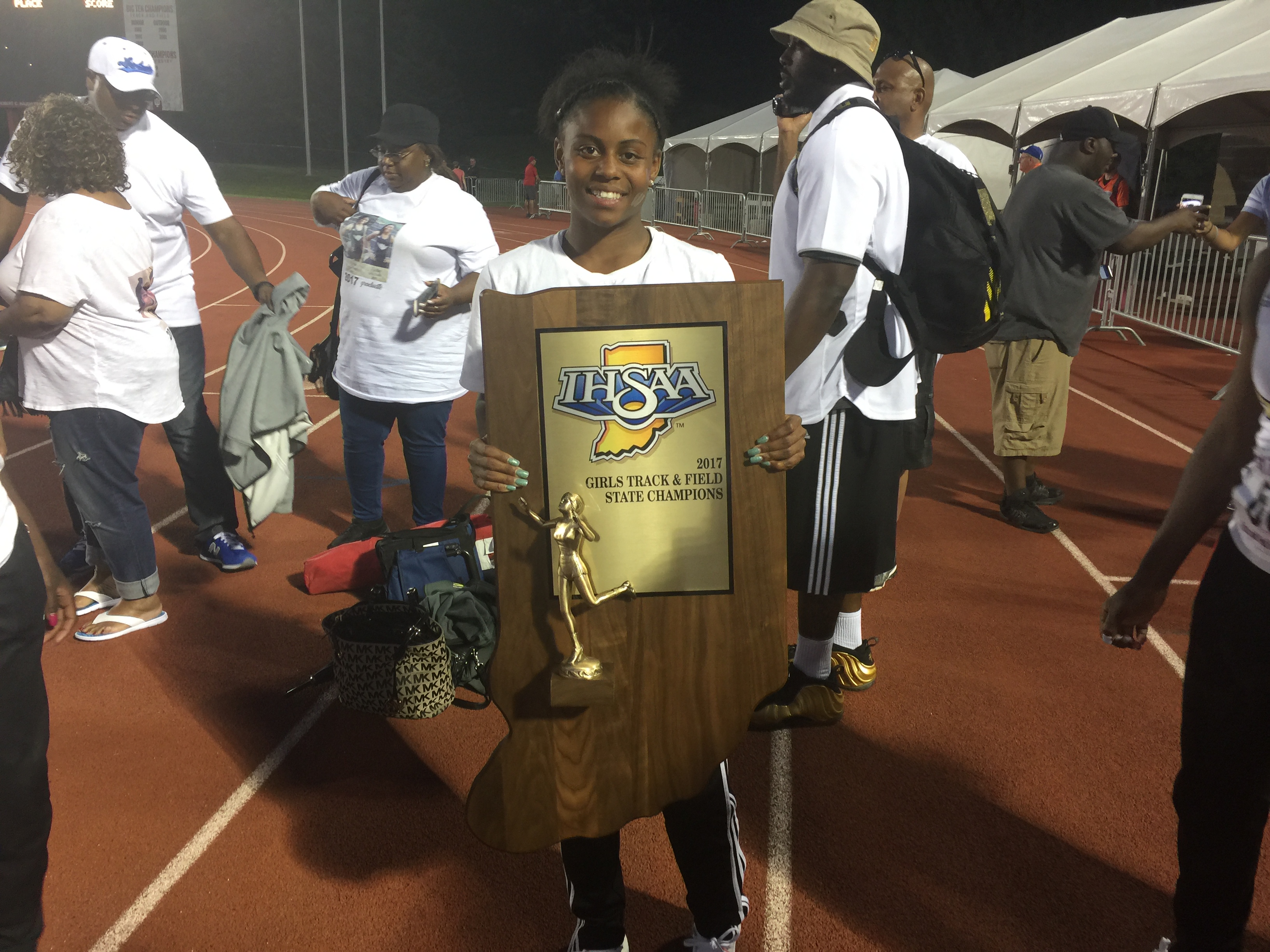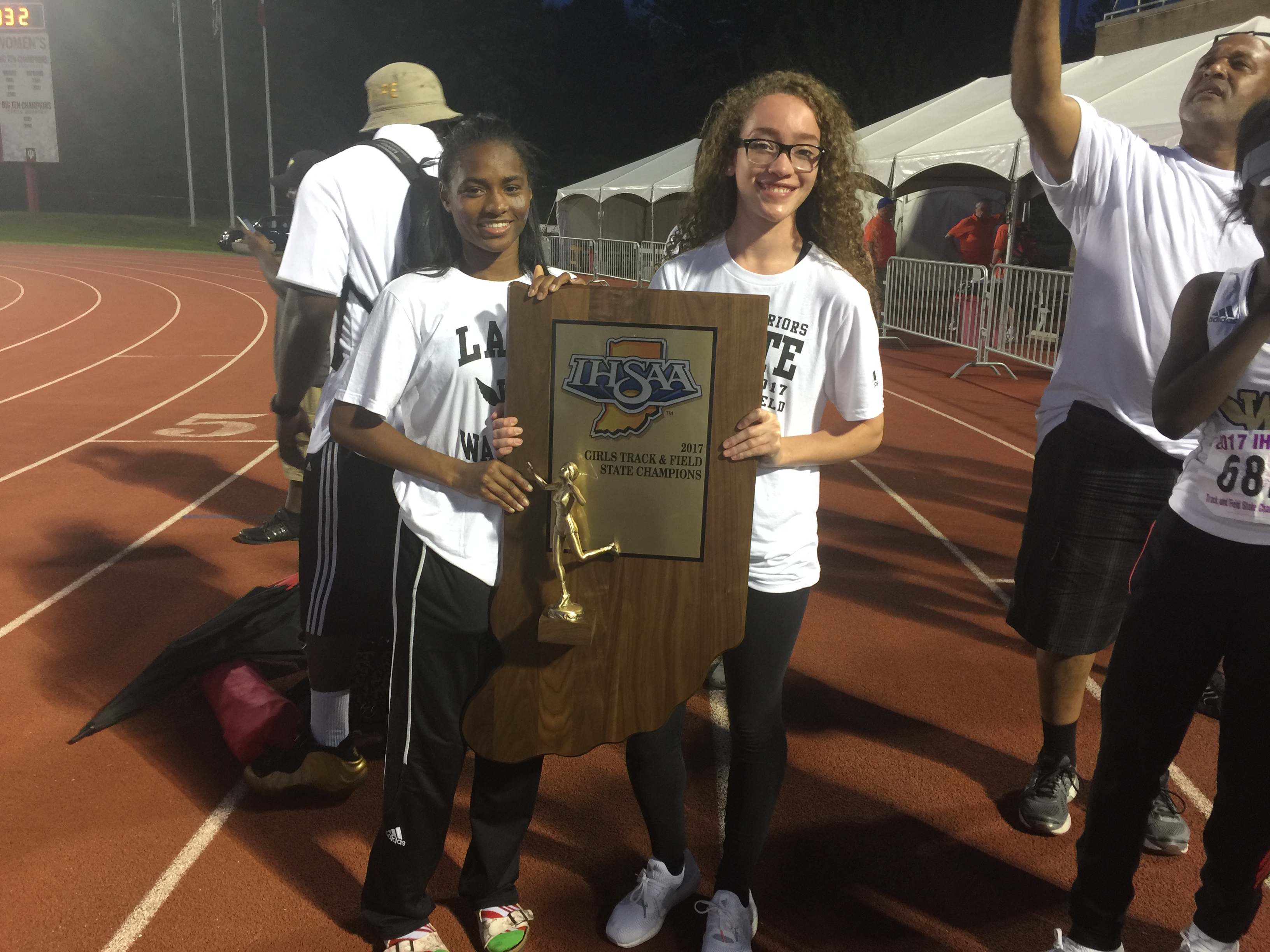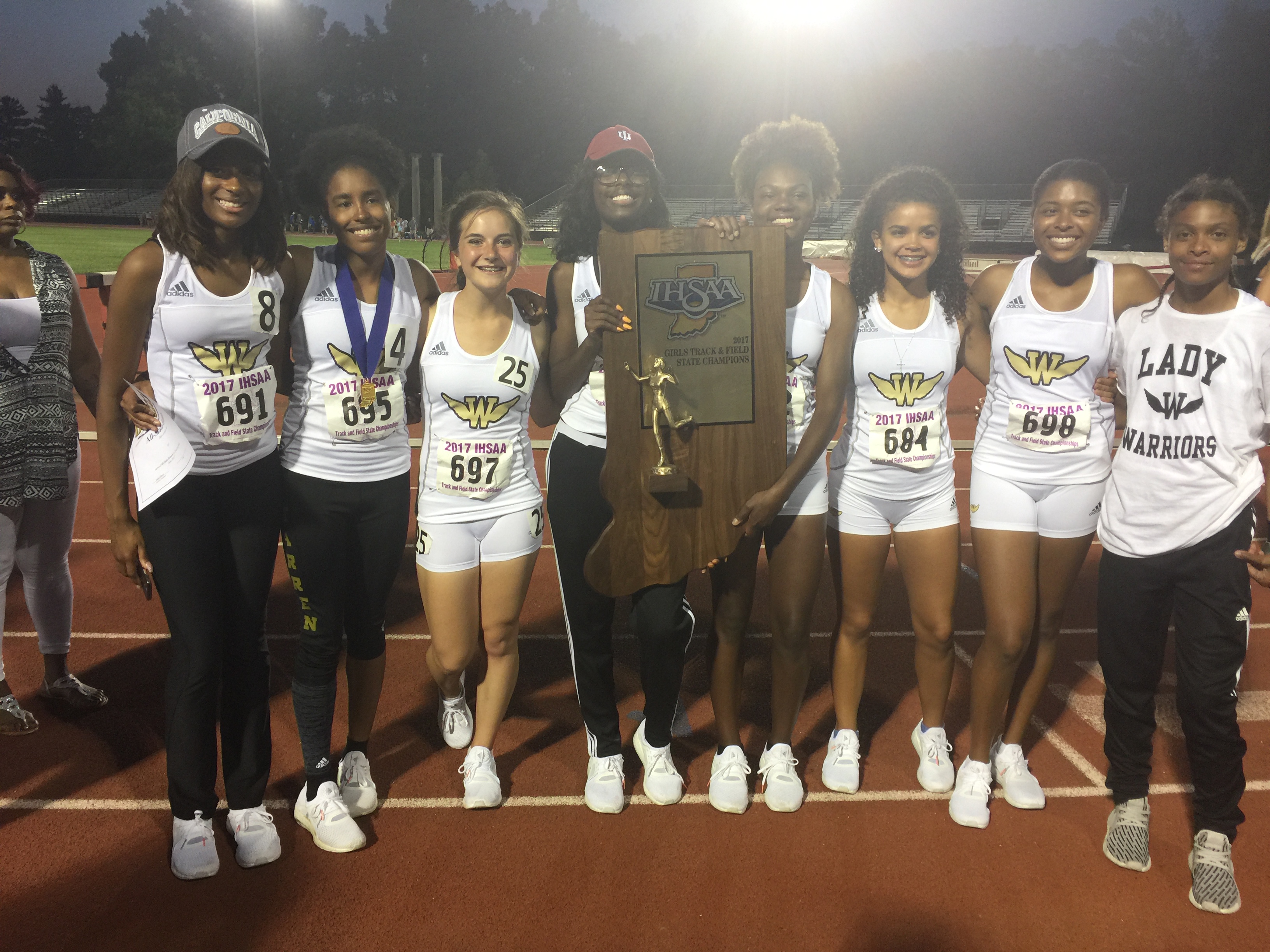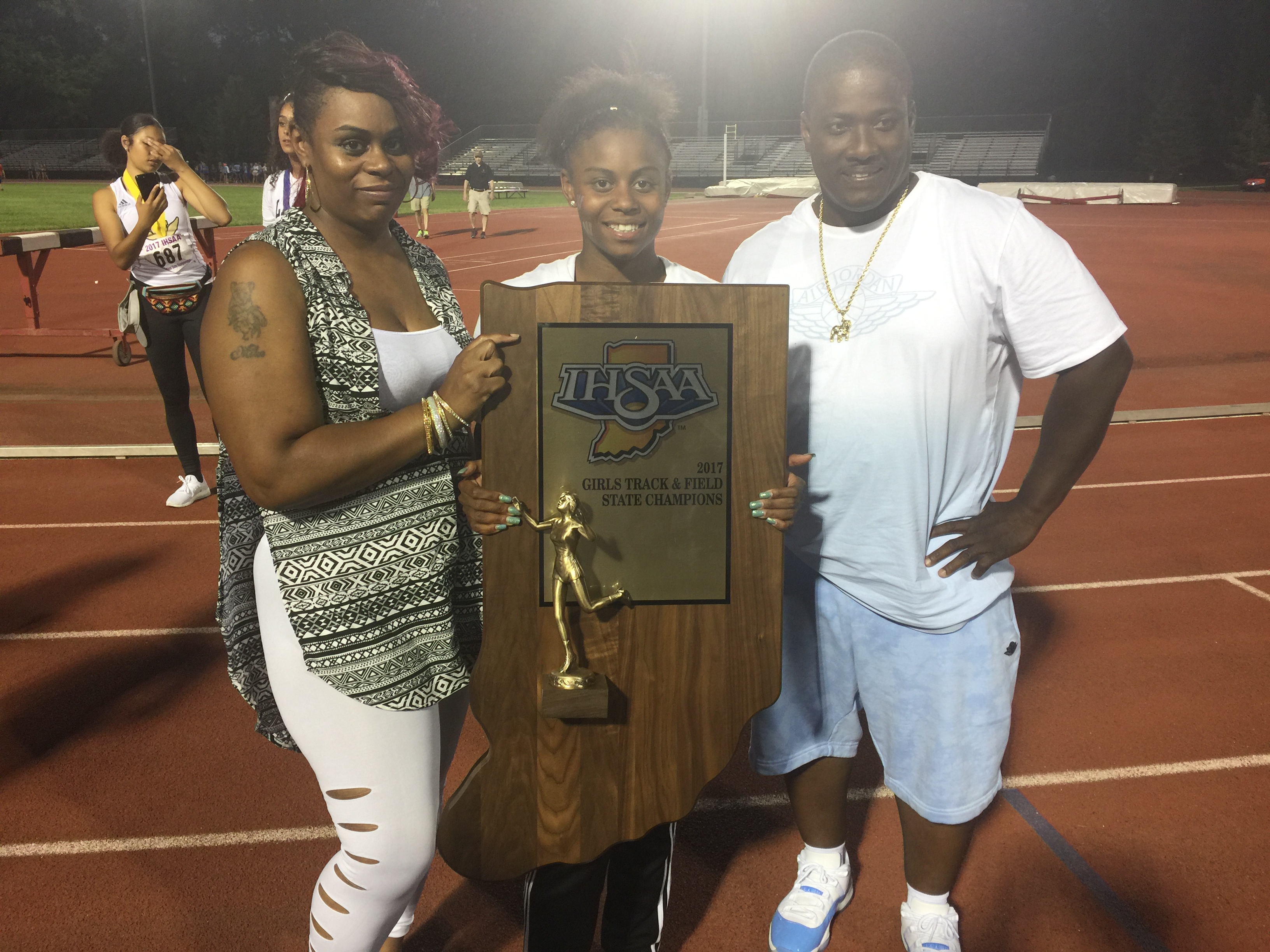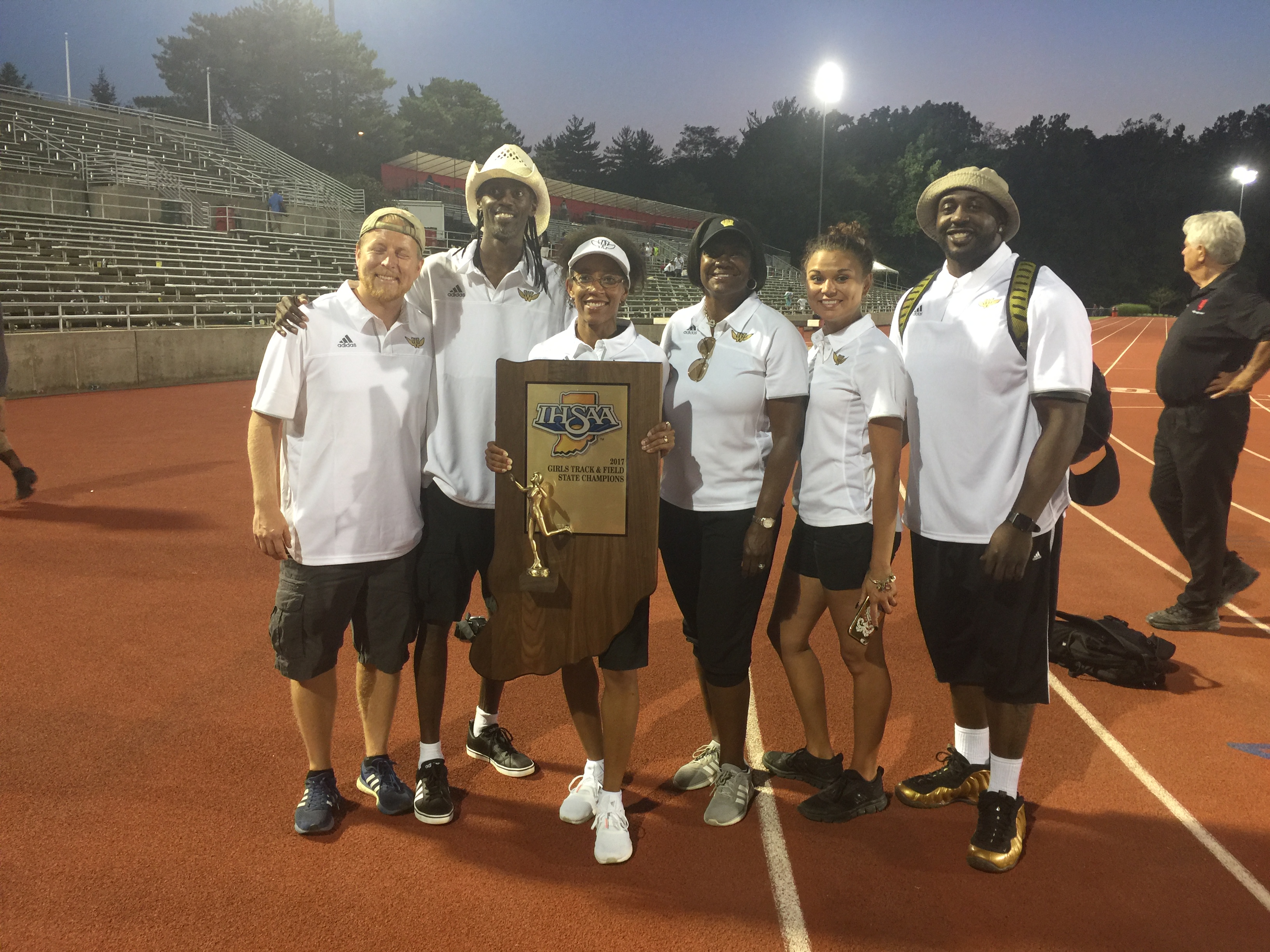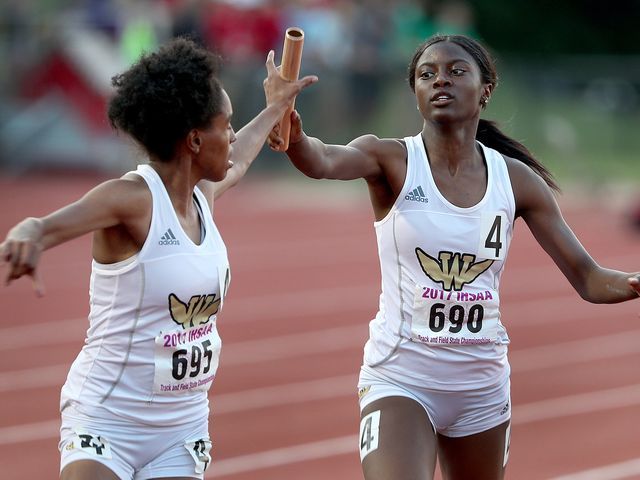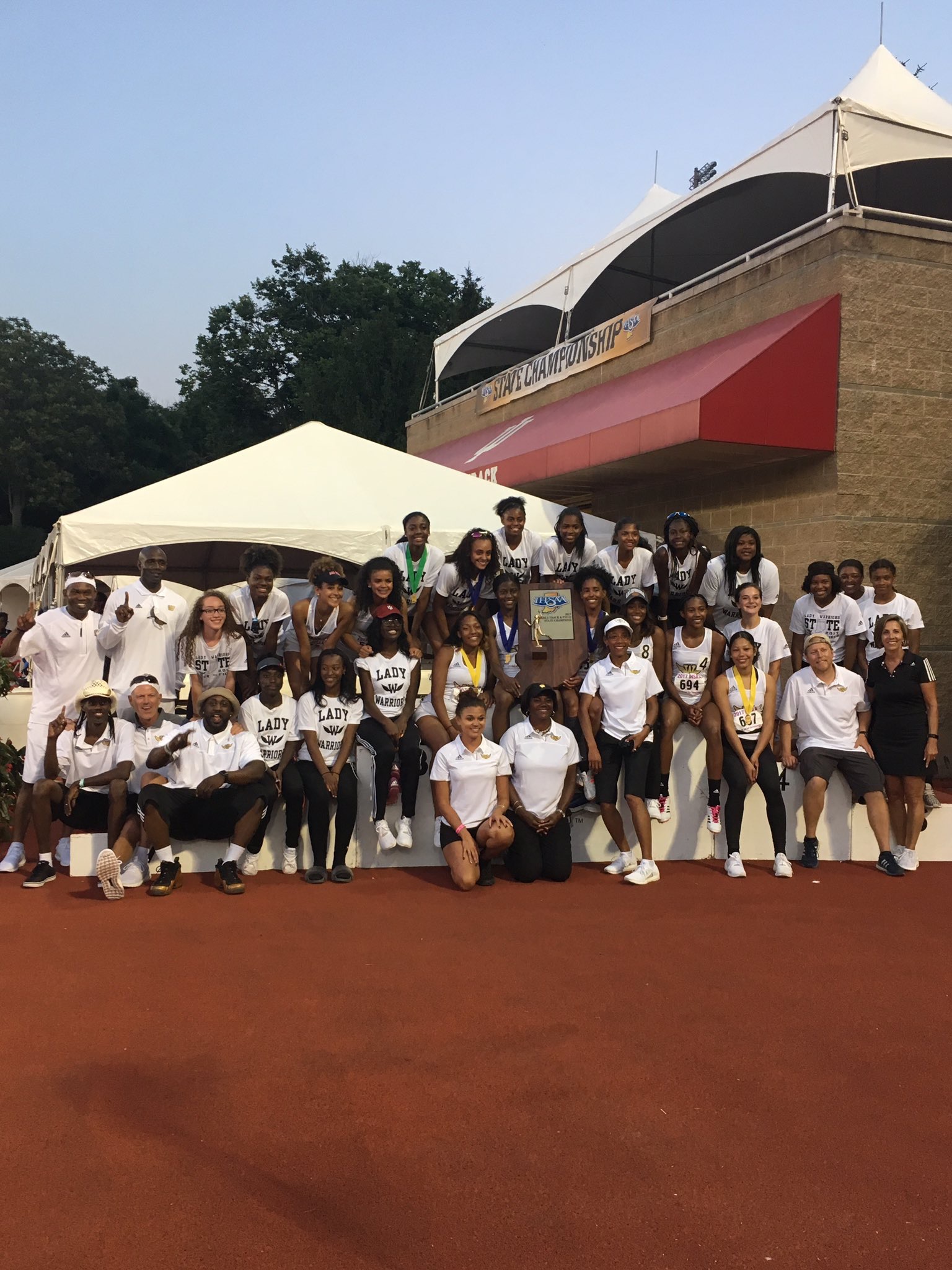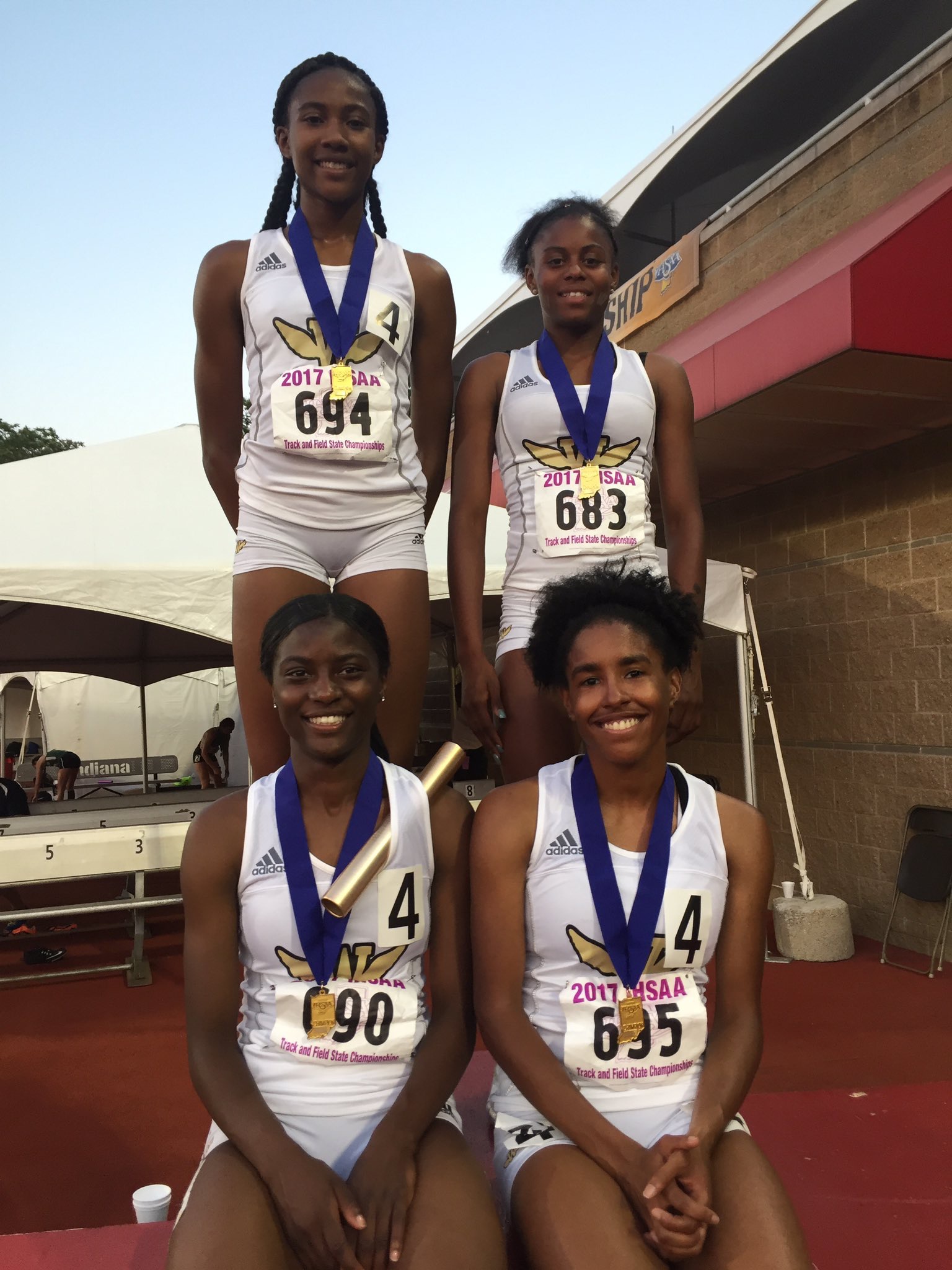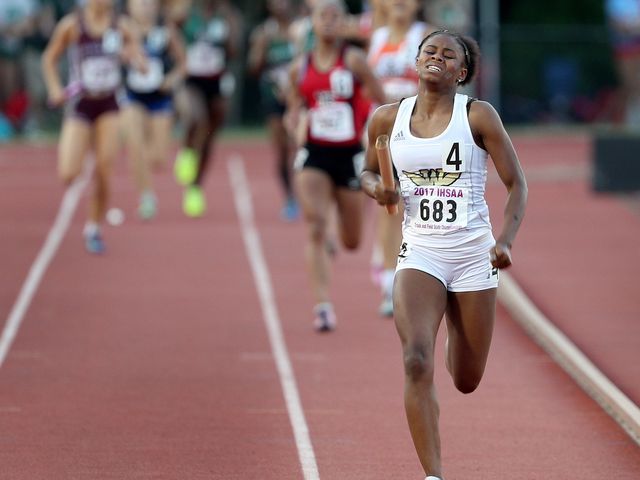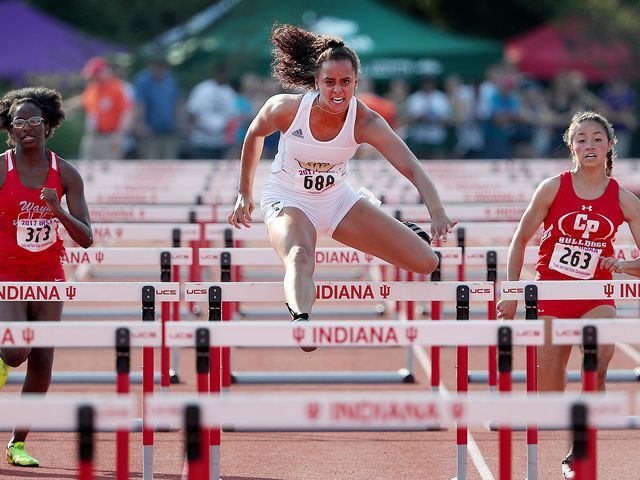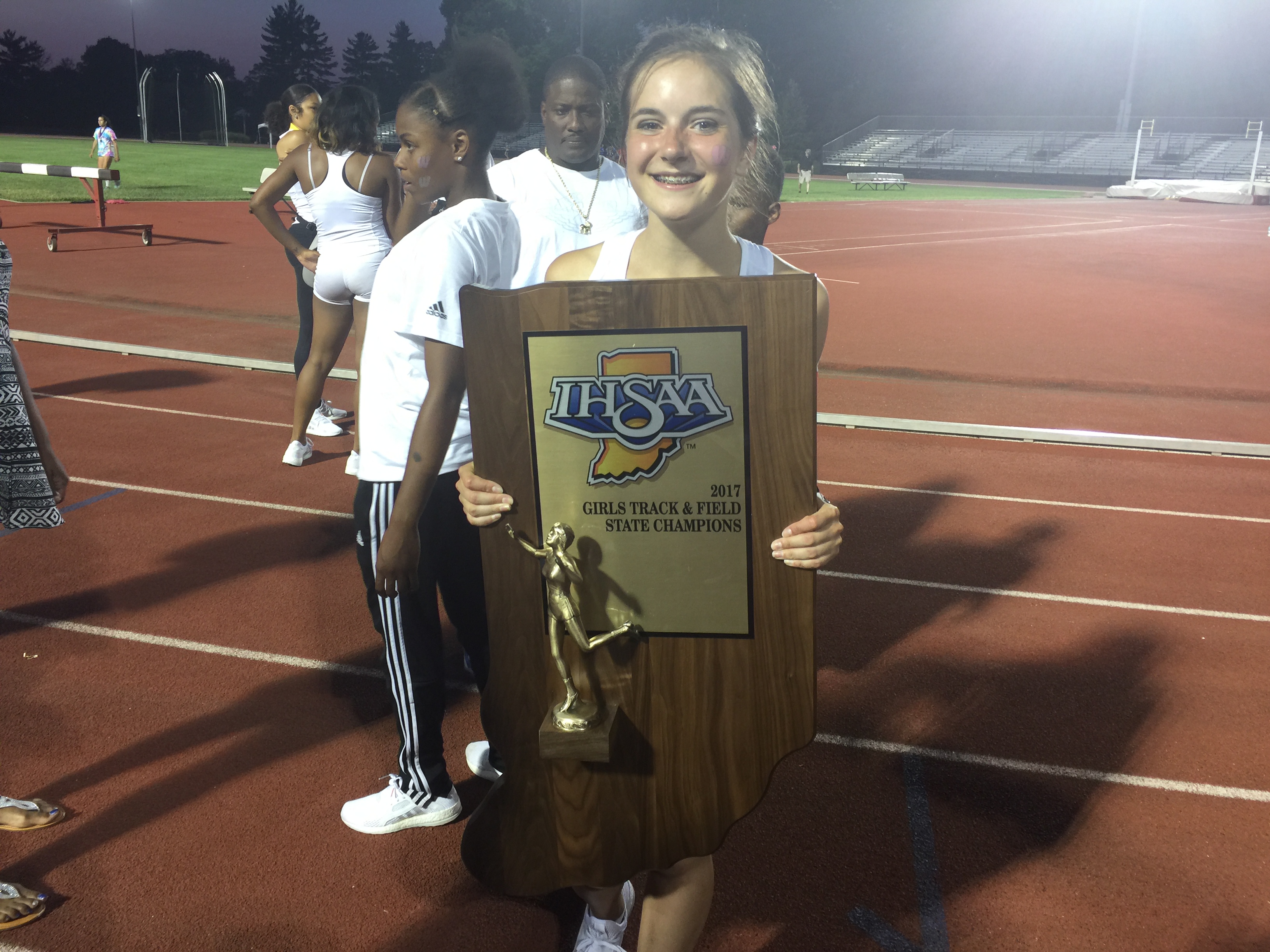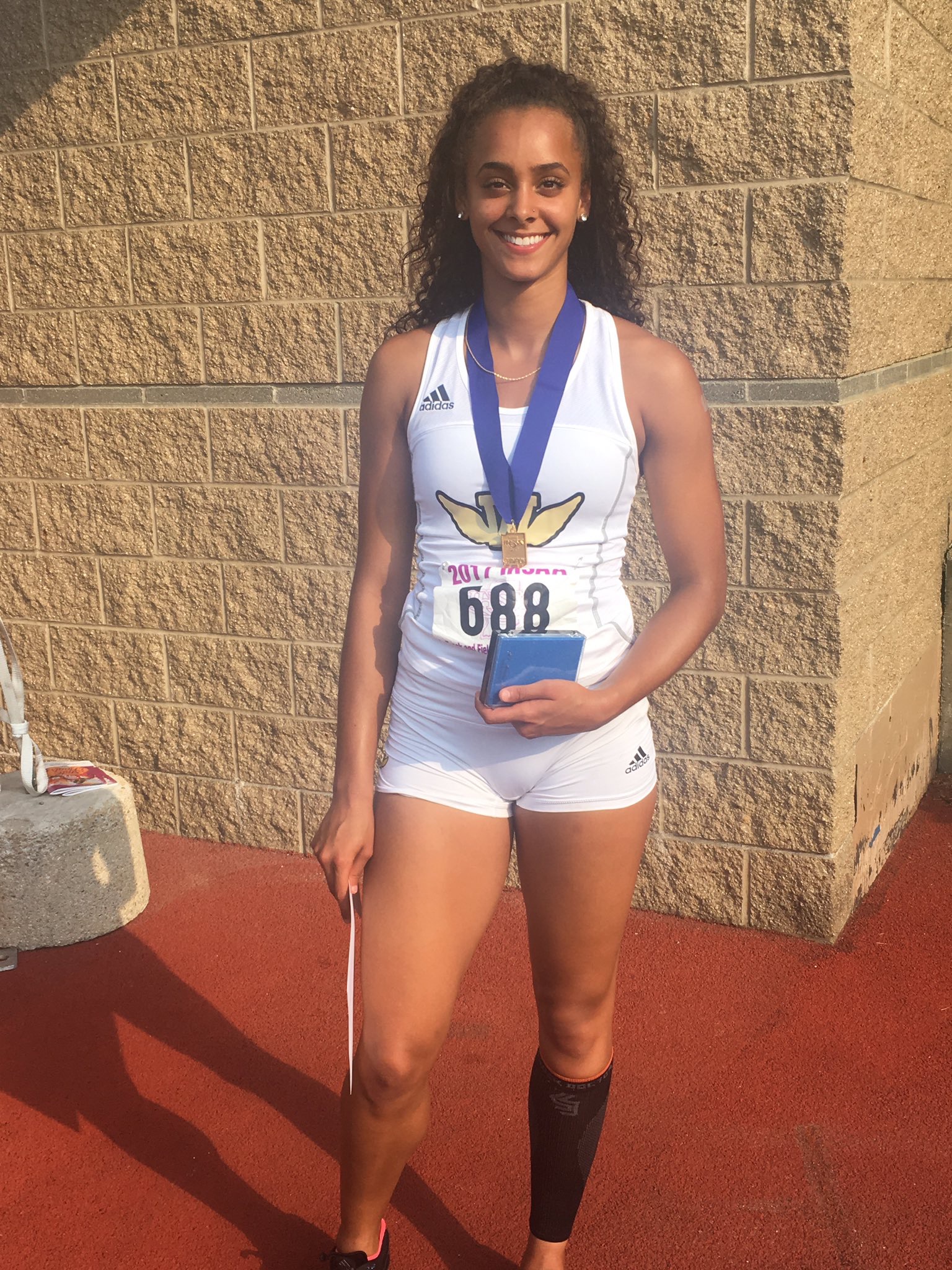 Read more →
Congratulations to Warren Central legendary head coach, Gary Roberts. Coach Roberts was selected the 2017 Indiana Girls Lacrosse Coach of the Year by the Indiana Girls Lacrosse Association (INGLA).
Roberts, who started the WC Girls LAX program just 5 years ago, led the Lady Warriors to a school record (12-6) finish. In addition, in the INGLA State Tournament, the Lady Warriors advanced to the "Elite 8" for the first time in school history by defeating Park Tudor, 20-16. In just 5 years, Roberts has not only introuduced girls lacrosse to the Far Eastside of Marion County, but he has turned WC Girls LAX into a top 10 team in the state. In a recent interview on "The Pit Zone," Roberts said that the next step is to create a feeder system at the elementary and middle school levels. Nevertheless, Coach Roberts hard work and dedication has made WC Girls LAX one of the most talked about programs on the Eastside. Again, congrats to Coach Gary Roberts!!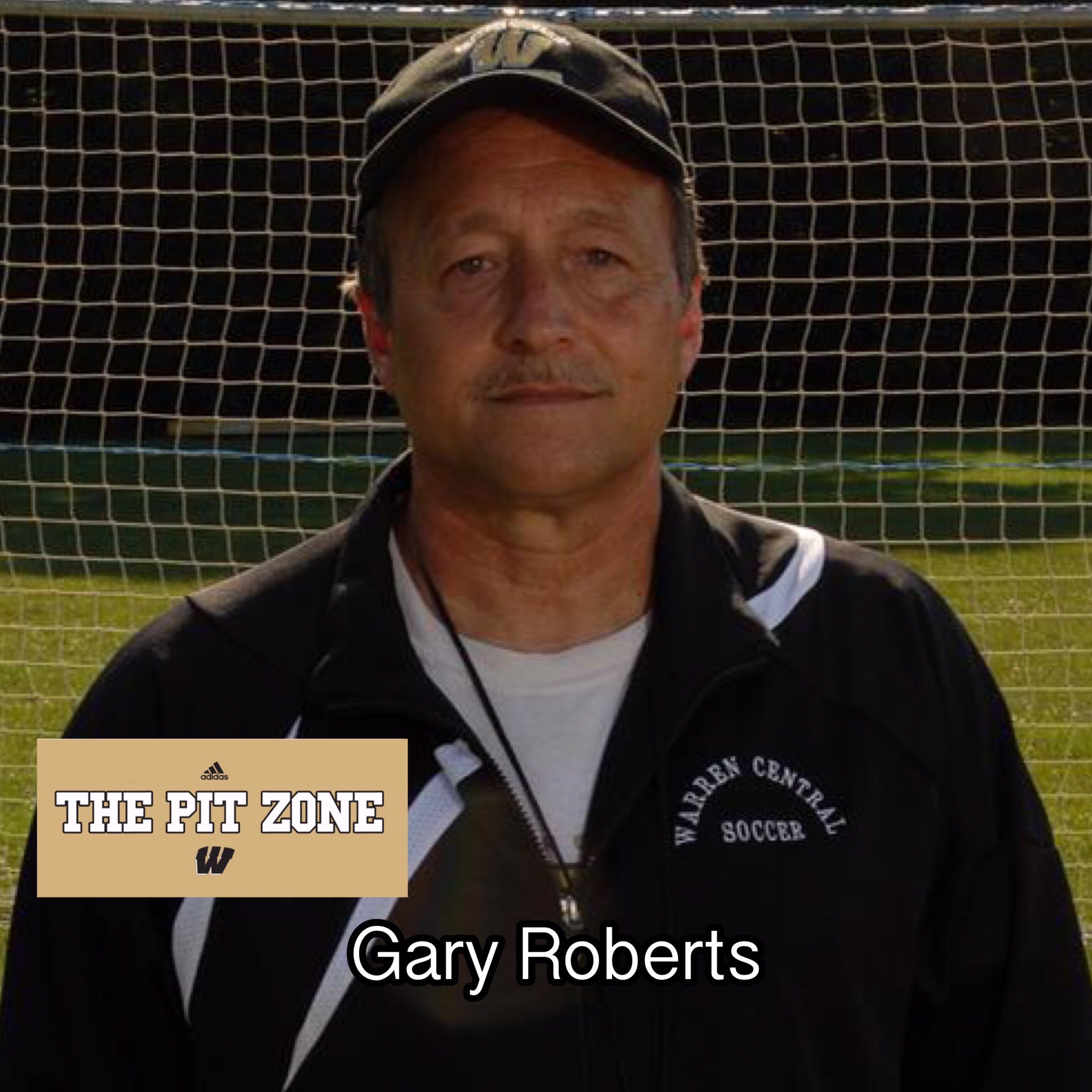 Read more →
For most graduating high school seniors the month of May is filled with farewells and big celebrations. However, the WC Boys Track Team has experienced one of the most difficult and challenging months of their lives. On May 23, senior classmate Dijon Anderson passed away after being critically injured during a shooting on May 6. In addition, junior Angel Meijia died after being fatally injured during the same incident. The deaths of both Dijon and Angel left a school and community devastated. However, the WC Boys Track Team and head coach Eric Smith wanted to turn this tragedy into a triumph while at the same time uplifting a community. On May 18, the Warriors turned in an impressive performance and easily won the Warren Central Boys Track Sectional. The following Thursday, on May 25, the Warriors turned in their best performance of the year and won a very competitive IHSAA Regional Championship, the 15th in school history.
At Friday's IHSAA State Finals, held at IU Bloomington, the Warriors wanted to dedicate the day to the memory of their senior classmate, Dijon Anderson, by carrying a flag bearing the #3. The Boys Track seniors definitley left it on the track starting with Michael Tutsie. Tutsie, defensive football teammate of Dijon Anderson, placed (5th) in the state in the 300m Hurdles. On the awards podium, Tutsie threw up the #3 in memory of his good friend Dijon. Also, senior Bryce Byrdsong placed (8th) in the 110m Hurdles and (9th) in the 300m Hurdles. Sophomore Jordan Hodge placed (7th) in the 200m Dash in a time of (21.98). The 4x100m Relay team of Brian Glenn, Jordan Hodge, Tyland Sheard and George Jackson placed (4th) in the state. Finally, the relay team of Jalen Andrews, Dallace Jones, Chris Gutierrez and Tutsie placed (8th) in the state in the 4x400m Relay. The Warriors performance placed them 10th overall at the IHSAA Boys Track State Finals.
Though the Warriors will graduate some outstanding seniors the future looks bright for Coach Smith's team. The WC Boys Track Team inspired performances over the past 3 weeks has helped start the long process of healing a community. "3's up."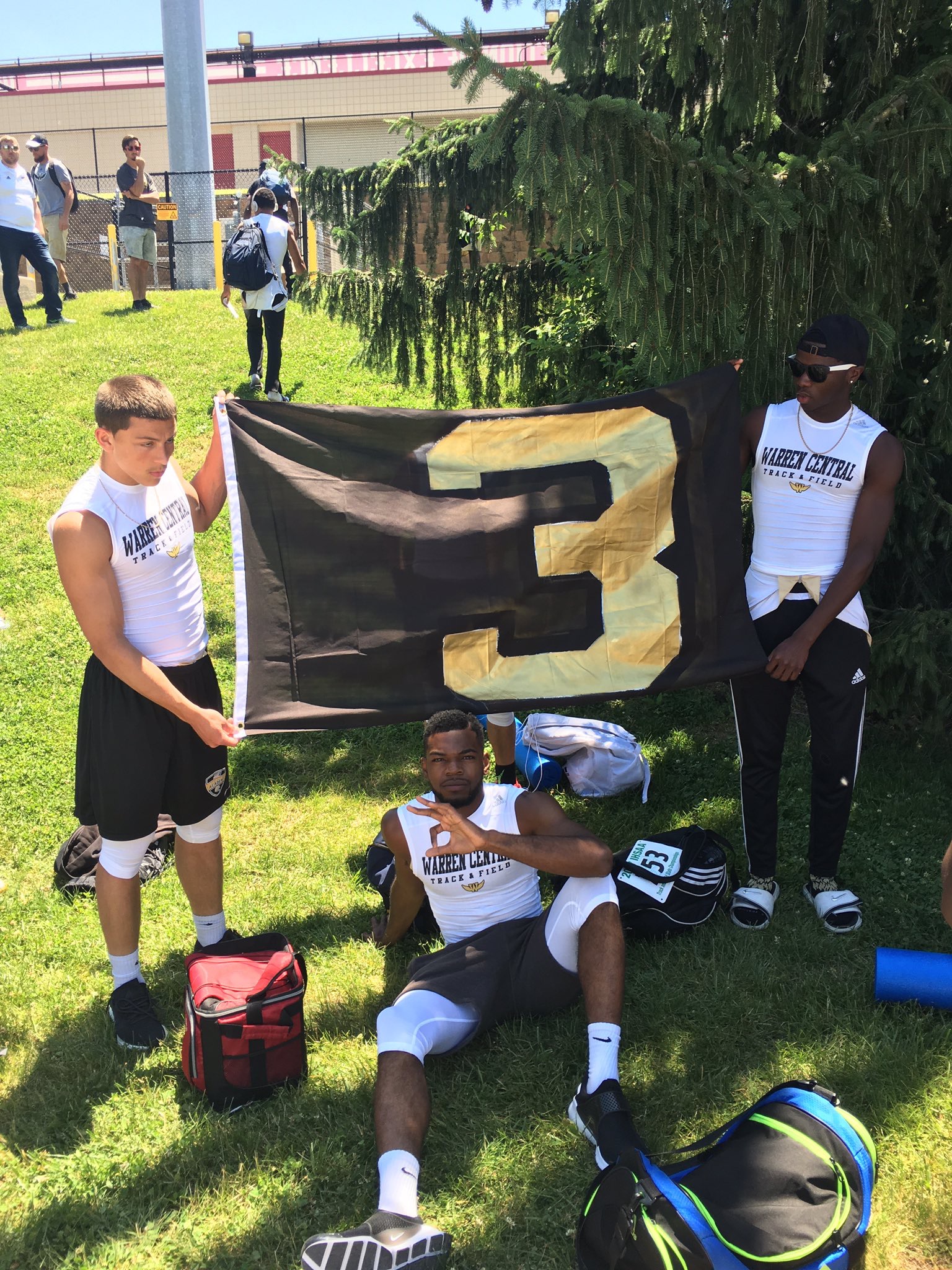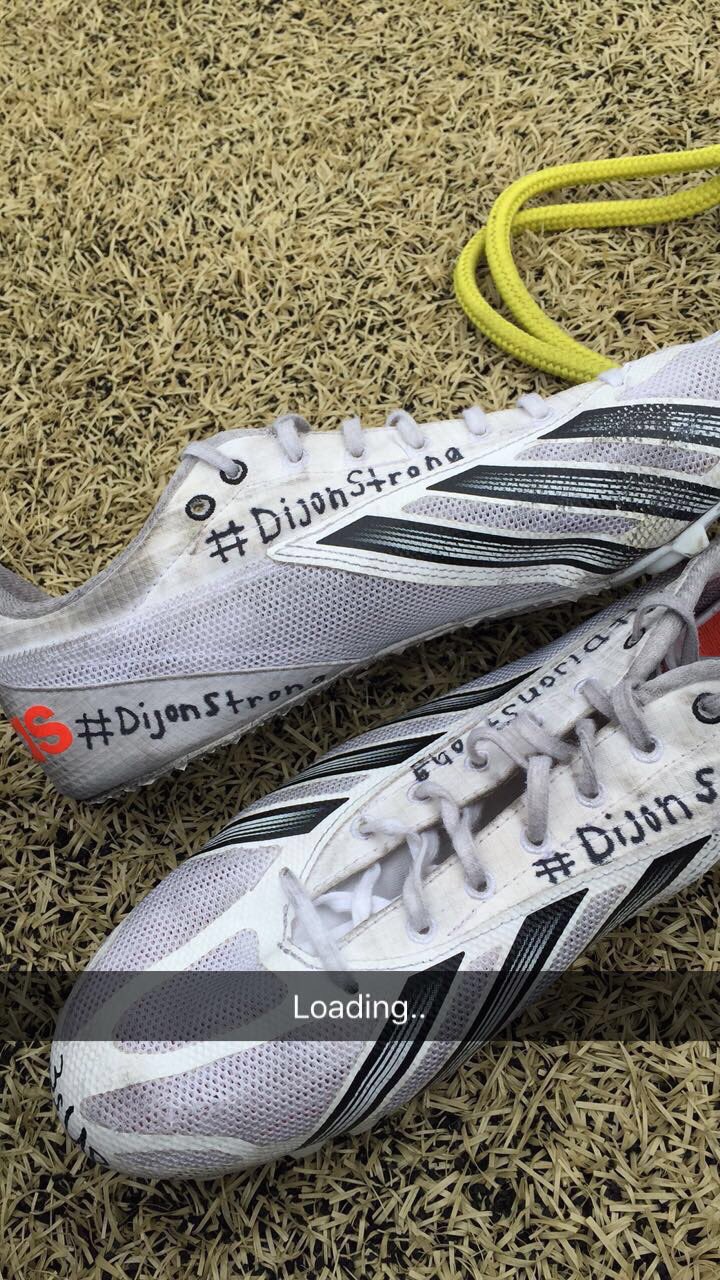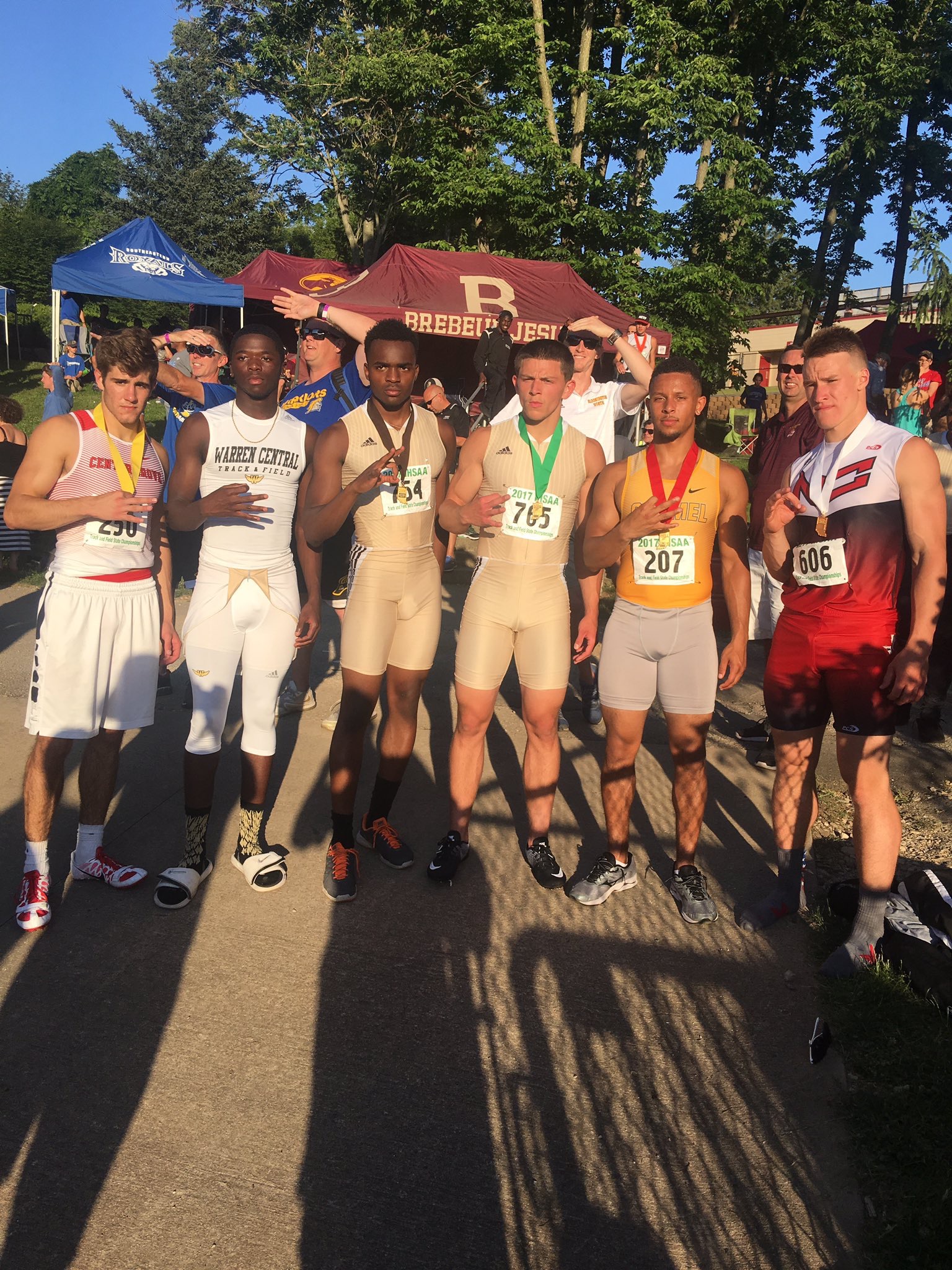 Read more →
Congrats to senior WC Boys Basketball standout Tre'quan Spivey. On Thursday, Spivey made his college selection official and signed to play mens basketball at Indiana University at Kokomo.
Spivey, a 4 year varsity player for the Warriors, helped lead one of the best turn arounds and stories of the 2016-17 Boys Basketball season. The Warriors went from a record of (10-12) in Spivey's junior season, to a school record best (21-3). In addition, the Warriors were ranked #1 in the state, by the Associated Press, for the first time in school history. Spivey averaged 10 ppg, 2.7 ast and 3 reb in 24 games for the Warriors.
Good luck to Tre'quan and his family the next 4 years at IU Kokomo!! #JustaKid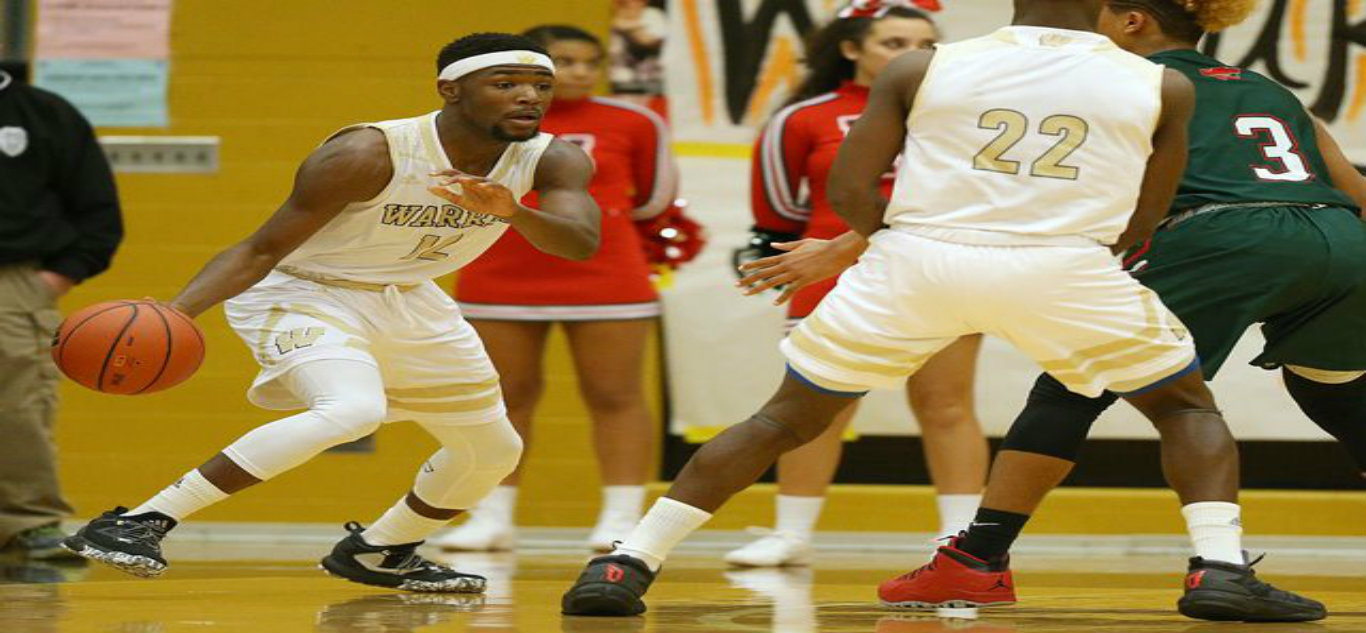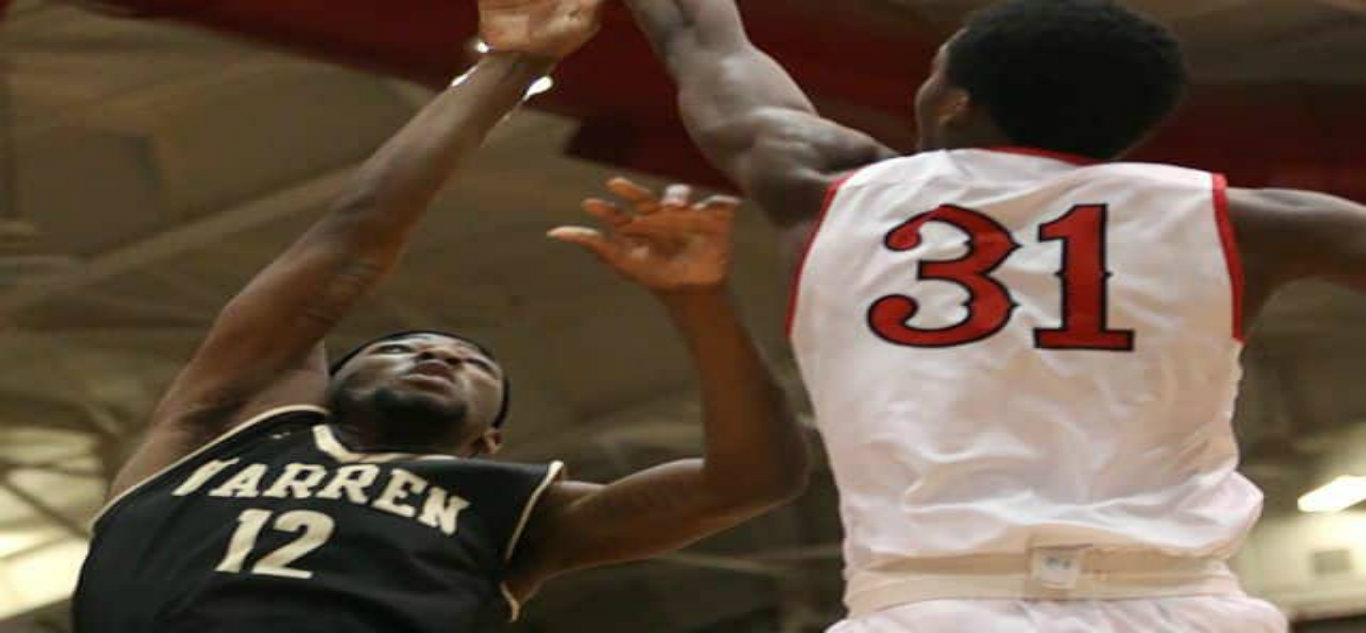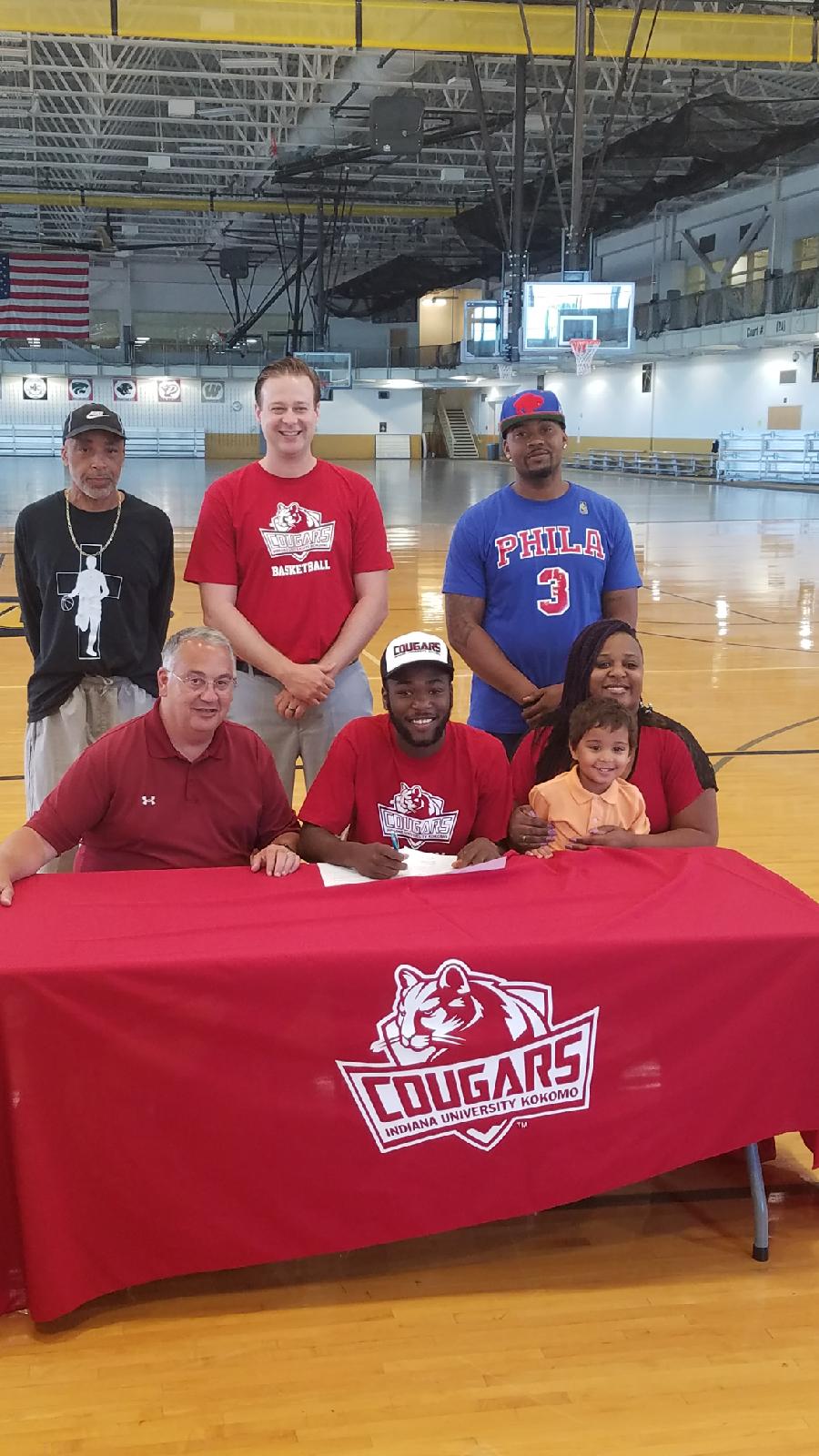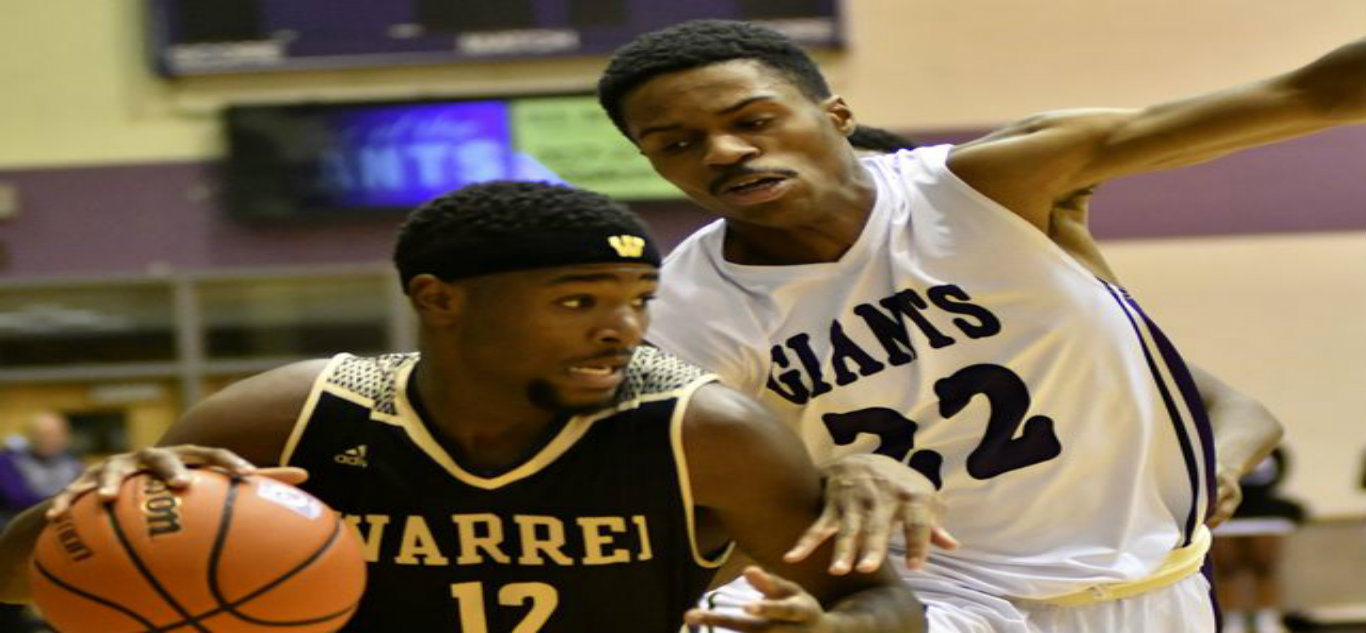 Read more →
For the past 4 years, the name of Dijon Anderson has become synomous with football state power Warren Central. Early in his sophomore football season, the football coaching staff had already anointed Dijon as the next Mykelti Williams or the next great Warren Central Warrior football player. In 2014, Mykelti dominated high school football on both sides of the ball. At the end of the season. Mykelti received almost every postseason award and finished runner up for Indiana Mr. Football. Dijon was not only suppose to equal the accomplishments of Mykelti but his coaches had reason to believe that he would surpass him. In 2 seasons, as a full time starter, Dijon did not let them down.
As a junior, Dijon became the star on the Warrior defense. Dijon quickly earned the reputation of being a playmaker and fearless on the football field. The highlight of his junior season was versus North Central. In this game, Dijon intercepted two Panther passes and returned both for touchdowns. For his spectacular play on the field, Dijon was selected to the All MIC, All Marion County and IFCA Junior All State. In addition, Dijon was now on the radar of several NCAA FBS and FCS colleges.
As a senior, Dijon was selected as a team captain and once again, led the Warrior defense and special teams. On the season, Dijon had 62 total tackles and a team high 6 interceptions. For the second year in a row, Dijon was selected to the All MIC, All Marion County, IFCA Top 50, MIC Defensive Player of the Year and Team Defensive Player of the Year. Dijon had several highlights during his senior season but two plays will live in Warren Football history forever. In September, versus rival Ben Davis, Dijon had a game winning interception to seal the game, 35-34. Just 3 weeks later, versus Carmel, Dijon had a second game winning interception and helped the Warriors secure the programs 500th victory. Dijon helped the Warriors to state #1 ranking and a 10-2 record.
Following the football season, on February 1, Dijon signed with Southern Illinois University on a football scholarship. On Twitter, Dijon expressed how excited he was to sign with SIU.
"First off I want to thank God for blessing me and leading me in the right direction in life. I also want to thank all my coaches and all my teachers for believing in me and pushing me to my best ability. I want to thank my mama because if it wasn't for her I wouldn't be here today. My mama never missed one of my games ever in my whole life. She will always be my #1 fan. Also I want to thank all my coaches and mentors because when I wanted to just give up and quit they pushed me. Shoutout to coach Spann and the SIU coaching staff. But I'm just blessed and honored to be able to sign with Southern Illinois University. #RunWitUs"
Unfortunately, on May 23, Dijon Anderson's dreams were cut short as he passed away from injuries sustained from being shot on May 6. Dijon's mother, Christa Frazier, praised her son's courage and toughness as he fought hard for his life in the hospital. Dijon is survived by his mother, father Corey Anderson, and brothers Jalen and Corey. Dijon was only 18 years old.
Here in the Warrior Nation, we will miss Dijon's infectious smile and glowing personality. As Ms. Frazier stated the day after Dijon's passing, "Dijon loved his teammates, coaches and school." Most importantly, the Warrior Nation loves Dijon
Read more →