BOYS AND GIRLS TRACK PREPARE FOR INDOOR STATE MEET ON MARCH 25.
The Warren Central Boys and Girls Track programs have been gearing up for their final indoor track meet of the year and will take place on Saturday, March 25. The Hooser State Relays, the unofficial indoor state championship, serves as the final indoor track season. Indoor track continues to grow in the state of Indiana. Both WC track teams have competed in close to ten HSR qualifiers since February 13. The IHSAA does not sanction indoor track as an official team sport; however, Indiana Association of Track and Cross Country Coaches have promoted the HSR Finals as "Indoor State."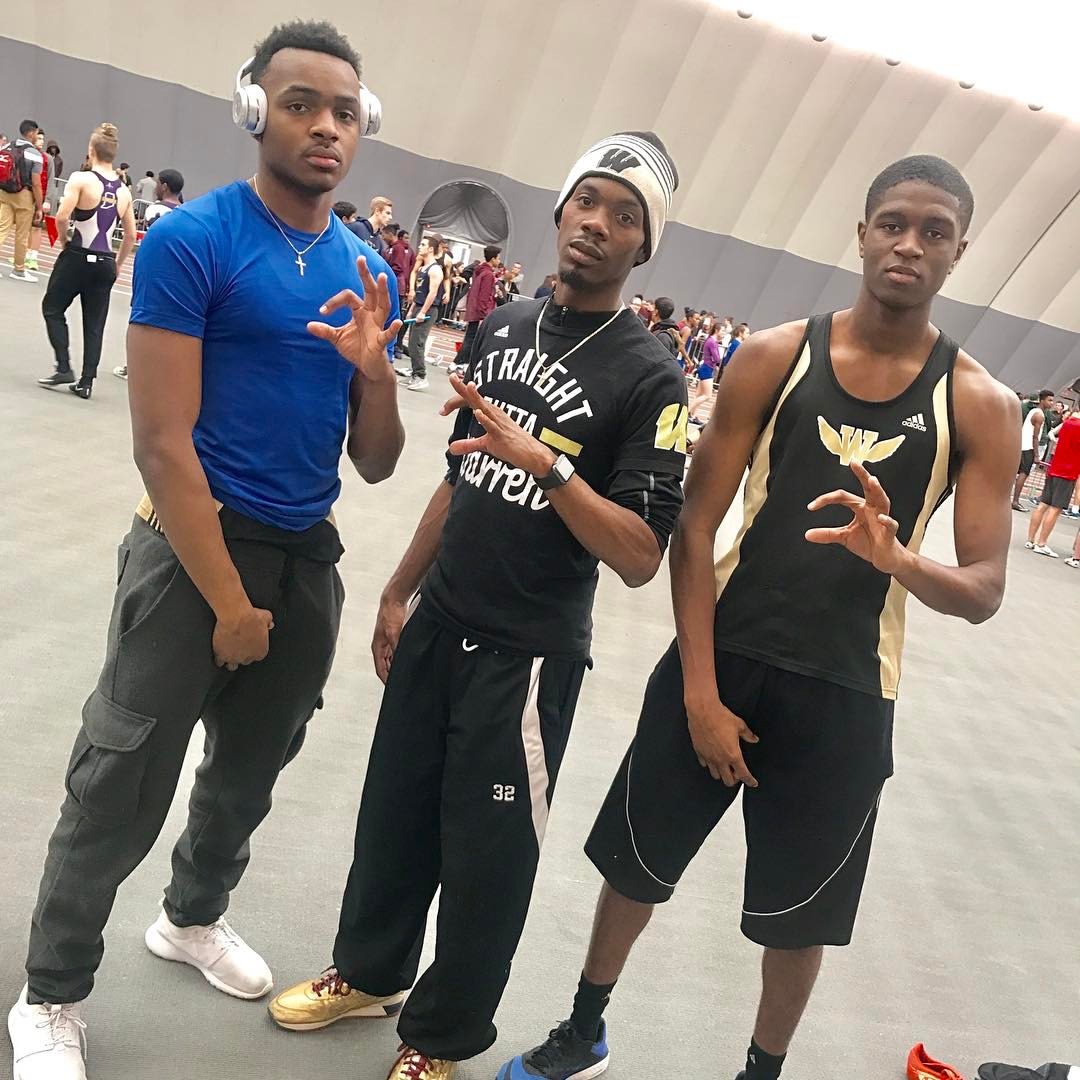 The Lady Warriors are the defending HSR State Champions in the big class and defending IHSAA Girls Track State Champions. The ladies appear to be prime to make another run at the HSR title and will be led by; Ashley Baker (60m), Dejah Johnson (60m), Mikeisha Covington (60m), Kayland Jackson (60m Hurdles), Kennedy Batts (60m Hurdles), K'ja Talley (60m Hurdles), Deysha Anderson (Shot Put) and four relay teams that have all qualified.
The Boys will be led by a very strong hurdle crew consisting of: Bryce Byrdsong (60m hurdles), Moses Baryoh (60m hurdles), Jalen Andrews (60m hurdles), and Mike Tutsie (60m hurdles). Tyland Sheard (60m) and Jordan Hodge (60m) will lead the Warriors in the 60m Dash. Brian Glenn (Long Jump) will represent the field events. In addition, the Warriors have qualified two relay teams.
FINALS AT GLADSTEIN FIELDHOUSE ON THE INDIANA UNIVERSITY CAMPUS
4A, 5A, 6A HSR field events and running events start at 8:00 am
Doors open at 7:00 am
1A, 2A, 3A HSR field events and running events start at 2:00 pm
Please respect the earlier meet that will be competing when you arrive
The meet will be run by IHSAA rules
All athletes must compete in school uniforms.
Lap races and straightaway races will be run separately. No races will be runsimultaneously.
FIELD EVENTS
In the long jump & shot put – All jumps & throws measured
Starting heights and increments are listed below.
Boys 4A-6A Starting Hts + increments
High Jump 6' 2" – 2″ to 6'6″ then 1″
Pole Vault 12' 6" – 6″ to 14'6″ then 3″
Boys 1A-3A Starting Hts + increments
High Jump 5' 8" – 2″ to 6'2″ then 1″
Pole Vault 10' 6" – 6″ to 13′ then 3″
Girls 4A-6A Starting Hts + increments
High Jump 5' 2" – 2″ to 5'6″ then 1″
Pole Vault 9' 0" – 6″ to 11'6″ then 3″
Girls 1A-3A Starting Hts + increments
High Jump 4' 10" – 2″ to 5'4″ then 1″
Pole Vault 7' 0" – 6″ to 10′ 6″ then 3″
1/4″ pyramid spikes only
Starting blocks will be provided by Indiana University and no outside blocks will be permitted.
Shots will be provided and no individual shots will be permitted.
Attention: all DMR coaches. You are required to be at the finish line to take splits and assist your runners to get into the exchange zone at the correct time. You will be provided a split sheet that will be turned in at the conclusion of the race.
Top 8 place winners will receive medals. There will be a presentation of medals at the awards stand inside the track near the final curve. Please have your athletes participate in the presentation. Coaches and parents are encouraged to take pictures from the bleachers at the presentation.
This year's Hoosier State Relays will be team scored. The scoring is:
Individuals 10-8-6-5-4-3-2-1
Relays 20-16-12-10-8-6-4-2
Top 2 teams in both classes boys and girls will receive a Hoosier State Relays plaque that will be presented at the end of each meet. Watch the scoreboards for updated team totals.
Spectators $5