Congratulations to the
2017-18 MIC & Sectional
Wrestling Championship Team!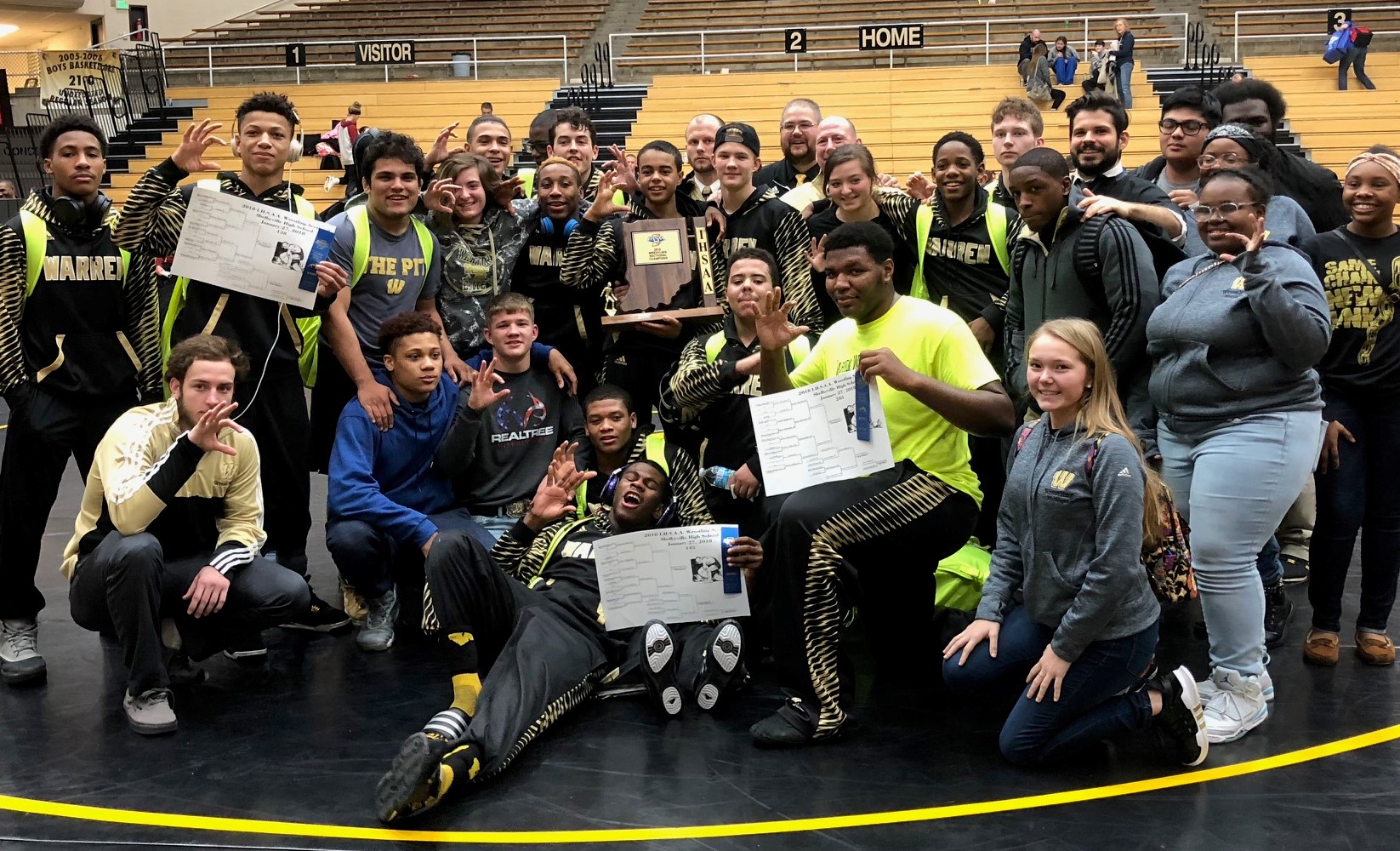 STUDENT-ATHLETE & PARENT UPDATES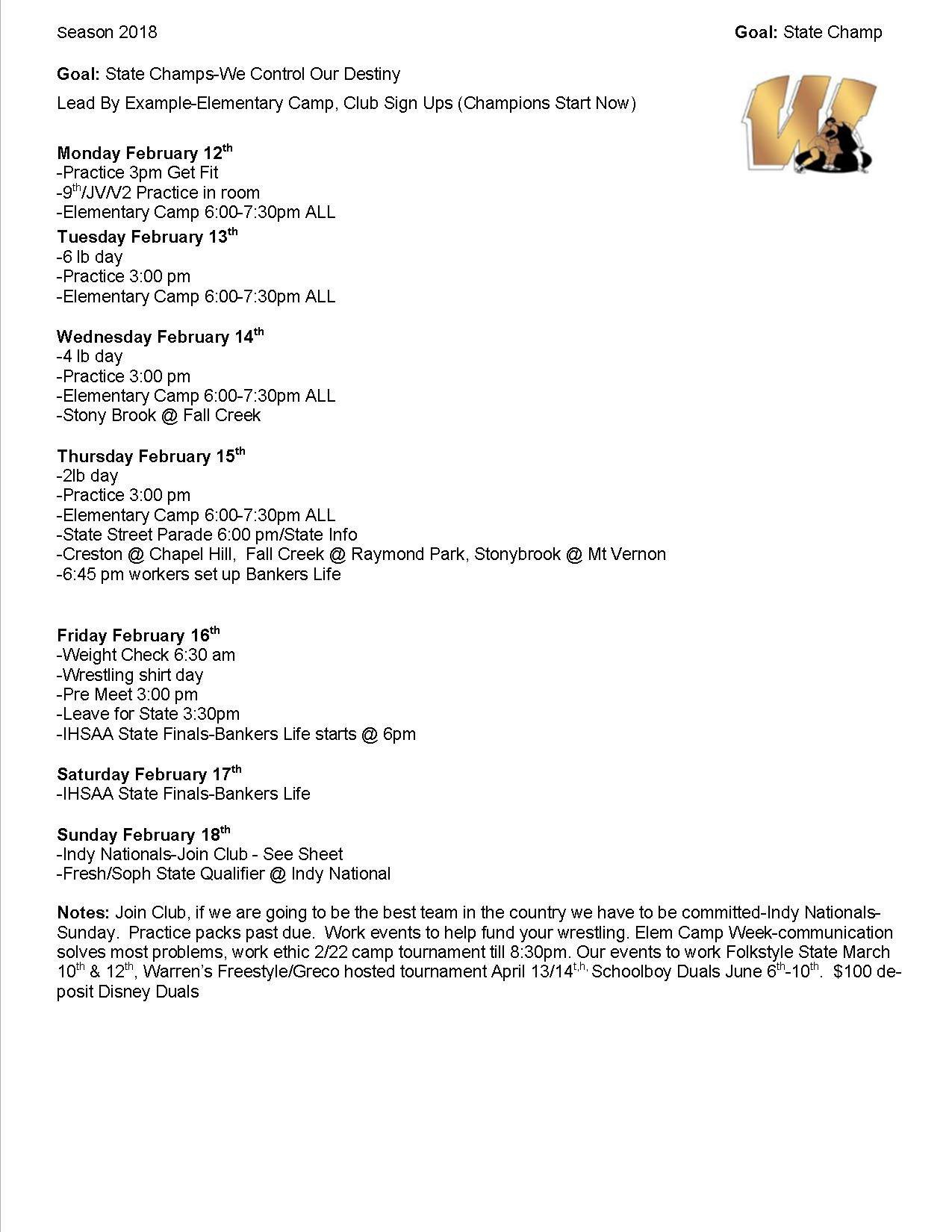 Contact Head Coach: Jim Tonte: (317)371-2654 or email jtonte@warren.k12.in.us
Attention Parents & Wrestlers
Save the dates for Elem Camp. HS kids will coach and mentor Elem kids at camp at WCHS wrestling room. 6-7pm Monday -Thurs Feb 12th-15th and Feb 19th-22nd. Off season commitments. Join Club ($90) Work and Wrestle at our events. Folkstyle State March 9-11th. Warren GR/FS Tourney April 13-14thth. Schoolboy Duals June 6-10th. Disney Duals June 22-29th . Note to seniors: Fill out application for ISWA Scholarship.
State Street Parade
Thursday (2/15) at 6:00 pm in the Wrestling Room, there will be a short ceremony to recognize the three wrestlers who will be competing at State this Friday and Saturday. David Pierson, Freshman-106 lbs; Jarred Rowlett, Jr.-132 lbs; and Antwaun Graves, Junior-145 lbs will be representing the Warriors at Bankers Life this weekend. We will line the balcony outside the Wrestling Room and the Wrestling Room for the athletes to walk down state street. Any and all are welcome.

2017-18 JV-V Wrestling Schedule
2017-18 Underclass Wrestling Schedule
2017-2018 WCHS Wrestling Program Fundraiser Information
2017-18 Warren Wrestling Team Roster