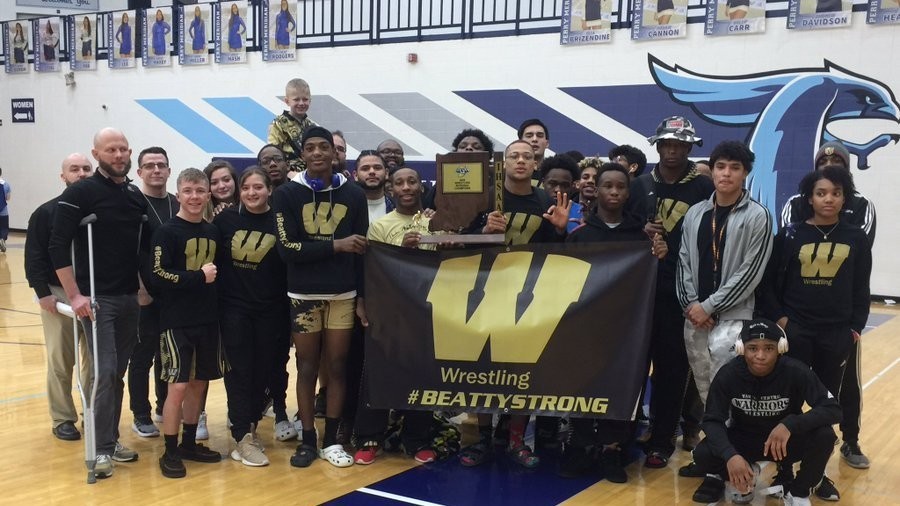 WCHS Wrestling Team Takes the 2020 IHSAA Regional Champions
Warren Central Athletics
Sunday, February 09, 2020
Congratulations Warren Central Wresting for winning the 2020 IHSAA Wrestling Regional Championship! This is the program's 16th IHSAA Regionals Championship & 3rd in 5 years. The Warriors advance 12 wrestlers to next week's New Castle Semistate!
WCHS Individual Regional Champions include:
Dennis Hubbard, 285 lbs.
Brice Coleman, 152 lbs.
Aundre Beatty, 132 lbs.
Carlton Perry, 120 lbs.
Congratulations!