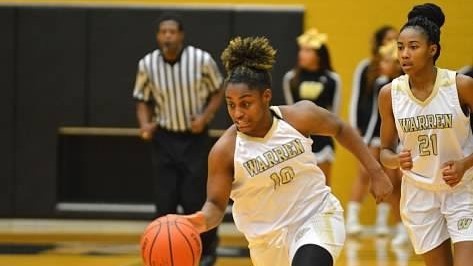 Shaila Beeler Named to Indiana All-Star Team!
Athletic Department
Sunday, March 10, 2019
Congratulations to Warren Central senior guard Shaila Beeler for being selected to the 2019 Indiana All Star Team!! Beeler becomes the first Lady Warrior since Shannon Lindsey (1991) to be named an Indiana All Star!! We wish you all the best as you continue your journey at Indiana University!