EDIT MAIN
MISSION STATEMENT
To provide opportunities for young Warriors to be a part of a productive and learning environment within our community. Our focus will be to encourage participation, academic/athletic achievement, discipline, teamwork, friendship and fun. Warren Youth League plans to be an important part of your child's life long development and we cannot wait to work with you and your family!
---
Warren Girls Youth Travel Basketball Tryouts!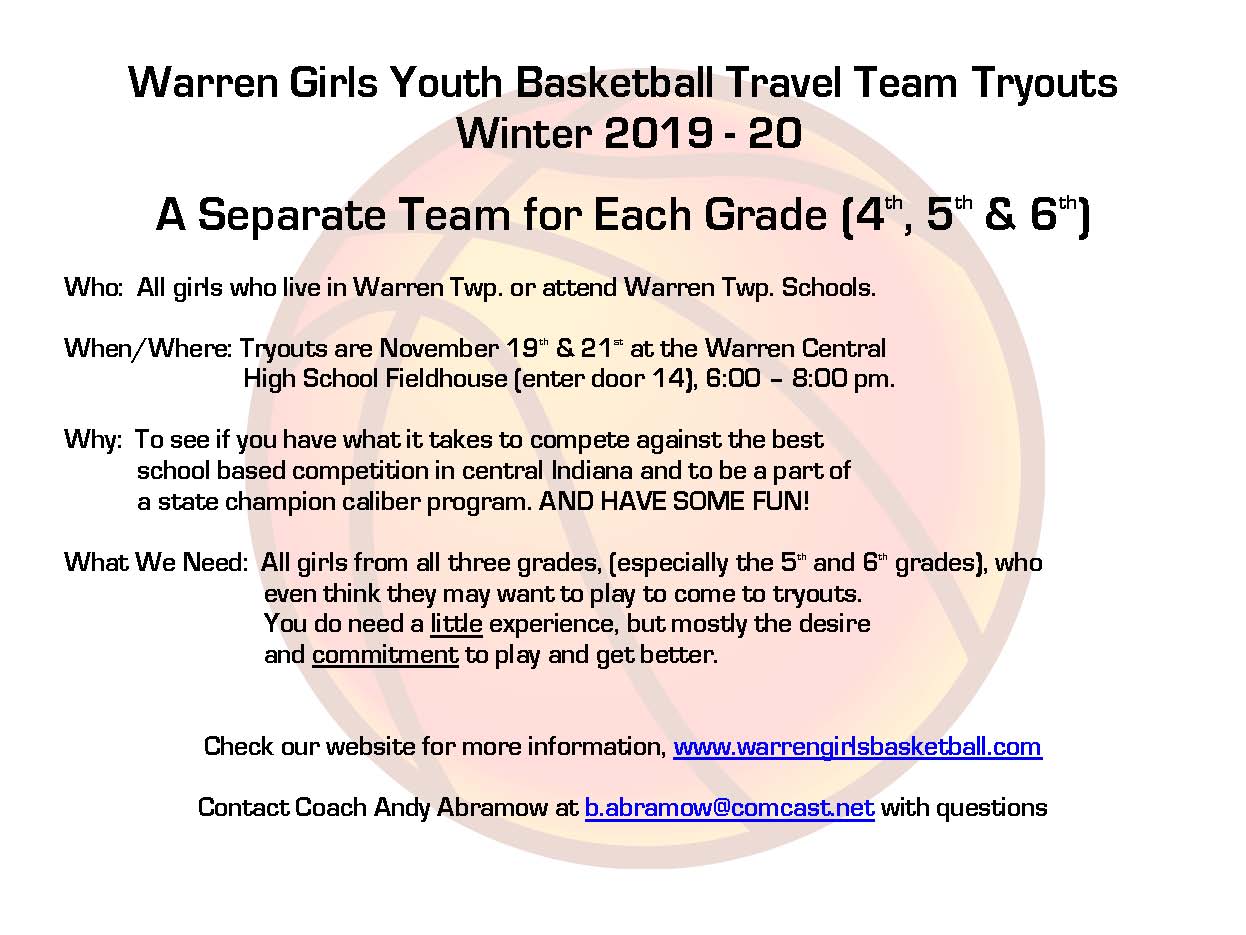 This is your opportunity to be part of the feeder program to the Warren Central High School Lady Warriors, the 2018 4A Indiana State Champions!!
This is your chance to represent Warren Township and play against the best from other central Indiana school districts!
The Warren Girls Youth Travel Basketball Program will have a team for **4th, 5th, & 6th grades this year. **3rd graders may try out for the 4th grade team!
Try out dates will be Tuesday, November 19, 2019 & Thursday, November 21, 2019, at the Warren Central High School Fieldhouse from 6-8 pm. Enter through Door 14. Try to make both dates!
Contact Coach Andy Abramow if you have a conflict on both dates:
b.abramow@comcast.net
Remember, 90% of the players on the Warren Central State Girls Basketball team played on these travel teams at point! This is a starting point for many girls in Warren Township!
---
2019 Eastside 3v3 Fall BOys Basketball Academy
Boys Basketball opportunity for all Warren Township Youth! High level skill development and 3 v 3 game play led by Warren Central Varsity staff. Click on the link below for more information. Contact Coach Winegar to sign up!!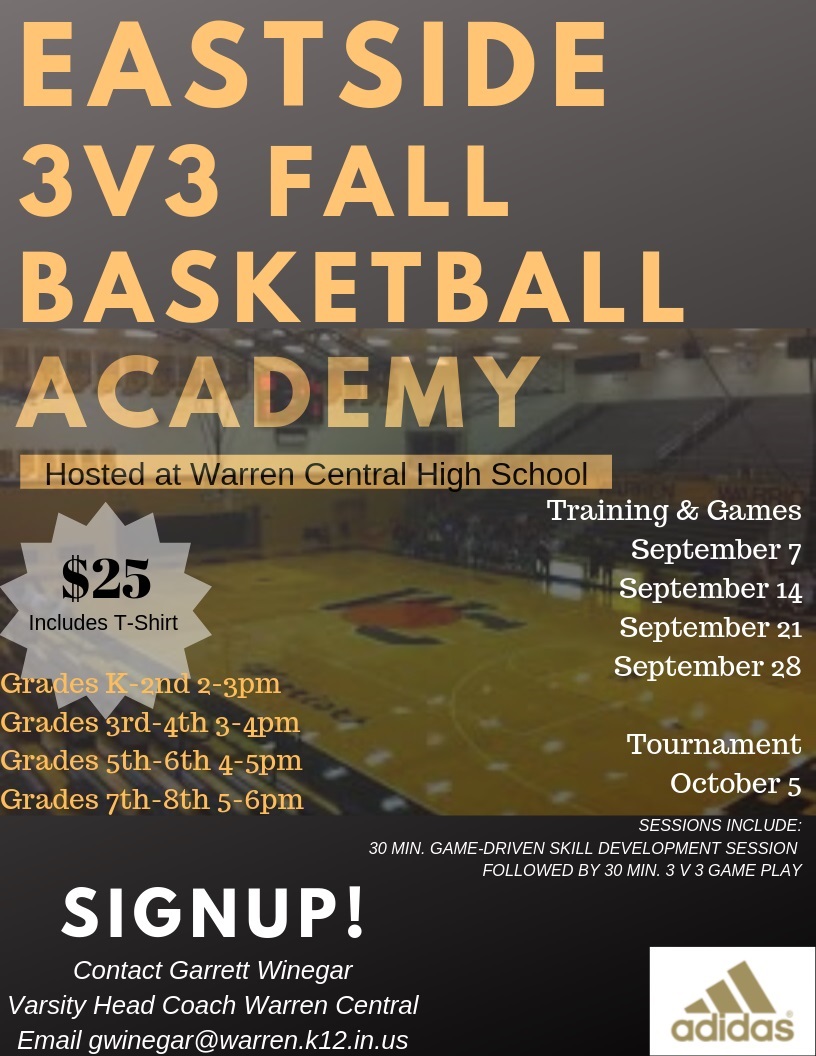 ---
FREE GIRLS LACROSSE LEAGUE
AT
WARREN CENTRAL HIGH SCHOOL!
Try something new this winter!
Girls lacrosse, one of the fastest growing sports in America, is a varsity sport at Warren Central.
This winter there will be an indoor recreational league for girls in grades 3-8. We plan to have two divisions, one for grades 3, 4, and 5, and one for grades 6, 7 and 8.
This program is absolutely free! Times, dates and other information can be found on the registration page by following this link:
HTTPS://FORMS.GLE/SJRQNVFHVPFTVENT7

Contact Coach Gary Roberts with questions at groberts@warren.k12.in.us
---
2020 WARREN CENTRAL SUMMER (AND BEYOND) YOUTH CAMPS
Looking for athletic activities for your Warren Township Youth? for more information on camps, contact information, dates, times, and fees! Many of these camps are FREE!!
CHECK BACK IN EARLY APRIL 2020 for more information on camps, contact information, dates, times, and fees! Many of these camps are FREE!!
---